Indulge in the epitome of opulence and style with our collection of Alligator/Crocodile Leather Wallets. Crafted from the finest alligator and crocodile hides, these wallets are a symbol of sophistication, durability, and timeless charm.
Show more »
Exquisite Quality and Craftsmanship
Our Alligator/Crocodile Leather Wallets are a testament to uncompromising quality and meticulous craftsmanship. We source only the most exceptional alligator and crocodile hides, known for their exquisite textures and natural beauty. Our skilled artisans employ traditional techniques to transform these luxurious hides into wallets that not only look stunning but also withstand the test of time.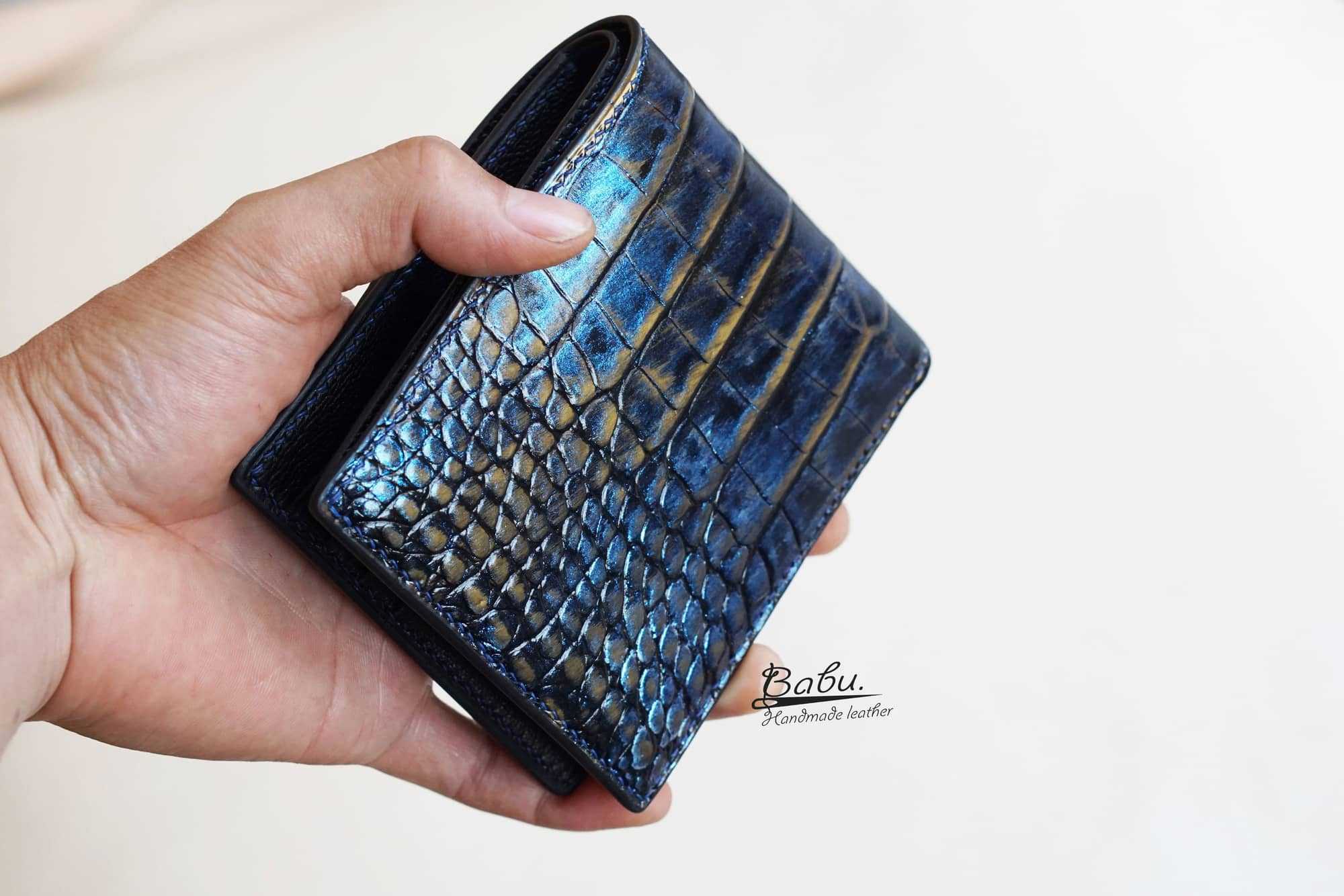 A Touch of Luxury in Your Pocket
Carry a touch of luxury with you wherever you go. Our wallets are designed to be the perfect blend of functionality and elegance. The unique textures and patterns of alligator and crocodile leather add an air of exclusivity to your everyday essentials. With a range of styles to choose from, you'll find the perfect wallet to suit your taste, whether you prefer a classic bifold or a sleek cardholder.
Unmatched Durability
Alligator and crocodile leather are renowned for their durability. These leathers are not only beautiful but also tough, making them the ideal choice for accessories that you use daily. Our wallets are built to withstand the rigors of everyday life and retain their pristine appearance for years to come.
Timeless Appeal
The timeless appeal of alligator and crocodile leather is unrivaled. The distinctive texture and natural markings of these exotic leathers ensure that each wallet is a one-of-a-kind masterpiece. Whether you're dressing up for a formal event or going about your daily routine, our wallets add a touch of elegance to your ensemble.
Variety to Match Your Style
Our collection offers a diverse range of Alligator Wallets to cater to your individual style. Choose from classic colors like black and brown for a timeless, sophisticated look, or opt for a bold, exotic hue to make a statement. With different wallet styles and configurations available, you'll find the perfect accessory to fit your needs.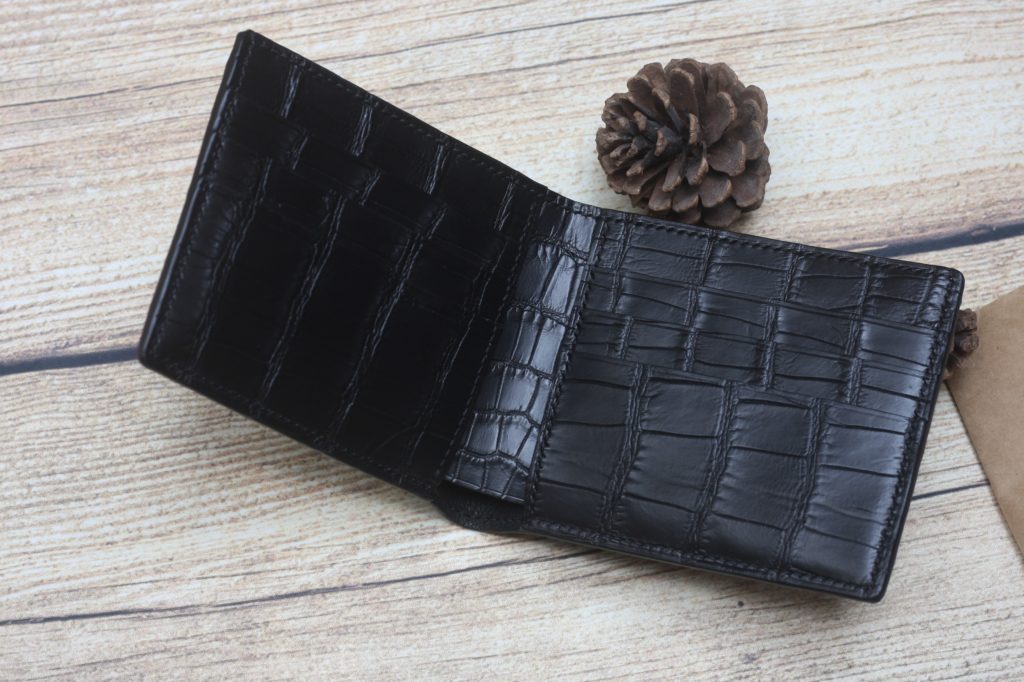 A Timeless Gift
Searching for a gift that exudes luxury and thoughtfulness? Look no further. Our Alligator Leather Wallets make for a remarkable and memorable gift for special occasions such as birthdays, anniversaries, or graduations. Each wallet is elegantly packaged, ready to delight and impress the recipient.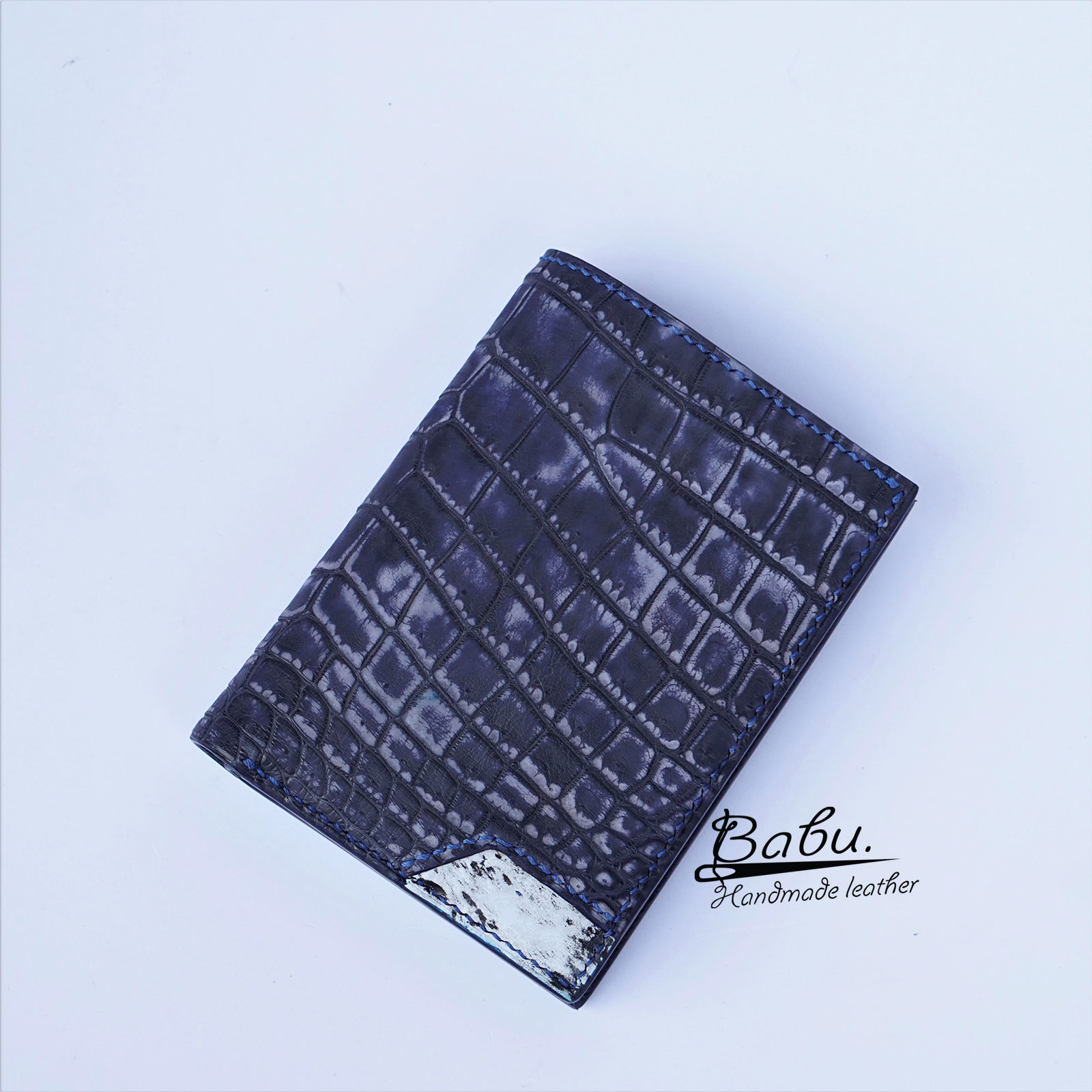 In conclusion, our Alligator/Crocodile Wallets category represents the pinnacle of luxury, elegance, and craftsmanship. Elevate your daily essentials with these exceptional wallets. Explore our collection today and discover the perfect wallet to complement your style. Make a statement, create lasting memories, and carry a piece of timeless luxury with you wherever you go.
« Show less