20 lug-width-buckle-widths

3 lengths

8 buckle-types
Discover the epitome of luxury and sophistication with our Shell Cordovan Leather Watch Bands collection. Crafted for those who appreciate the finer things in life, these watch bands are the perfect fusion of timeless style, exceptional craftsmanship, and unparalleled durability.
Unparalleled Quality and Craftsmanship
Show more »
Our Shell Cordovan Watch Straps are handcrafted by skilled artisans who take pride in their work. The use of genuine Shell Cordovan leather sets these bands apart. Sourced from the hindquarters of a horsehide, Shell Cordovan leather is renowned for its exceptional quality and unique texture. It undergoes a labor-intensive tanning process that takes six months to create the final product. The result is a leather that is incredibly smooth, glossy, and incredibly resilient, ensuring that your watch band not only looks exquisite but also stands the test of time.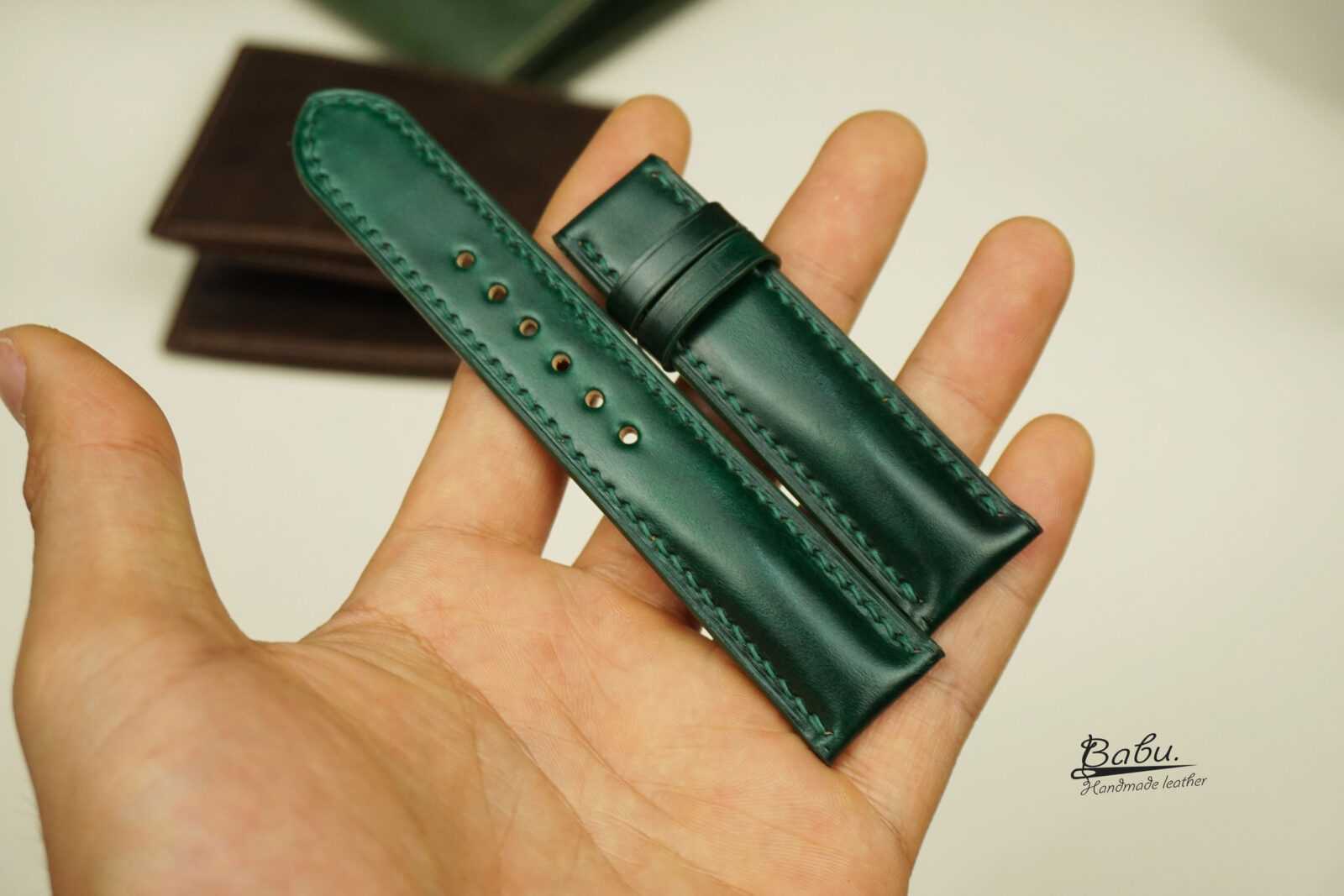 Timeless Elegance
Shell Cordovan Leather exudes an air of timeless elegance. The deep, rich colors and high-gloss finish of our watch bands make them the perfect complement to any timepiece. Whether you own a classic dress watch or a modern sporty model, our bands are designed to enhance the aesthetic appeal of your wristwear. The attention to detail in the stitching and finishing of these bands reflects the dedication to craftsmanship that goes into creating them.
Comfortable Fit
While style and durability are paramount, we understand that comfort is also essential. Our Shell Cordovan Leather Watch Bands are supple and comfortable to wear, conforming to the contours of your wrist over time. The leather breathes, preventing discomfort even during extended wear. The bands come in various sizes and styles to ensure a perfect fit for your wrist, and they are easily adjustable for maximum comfort.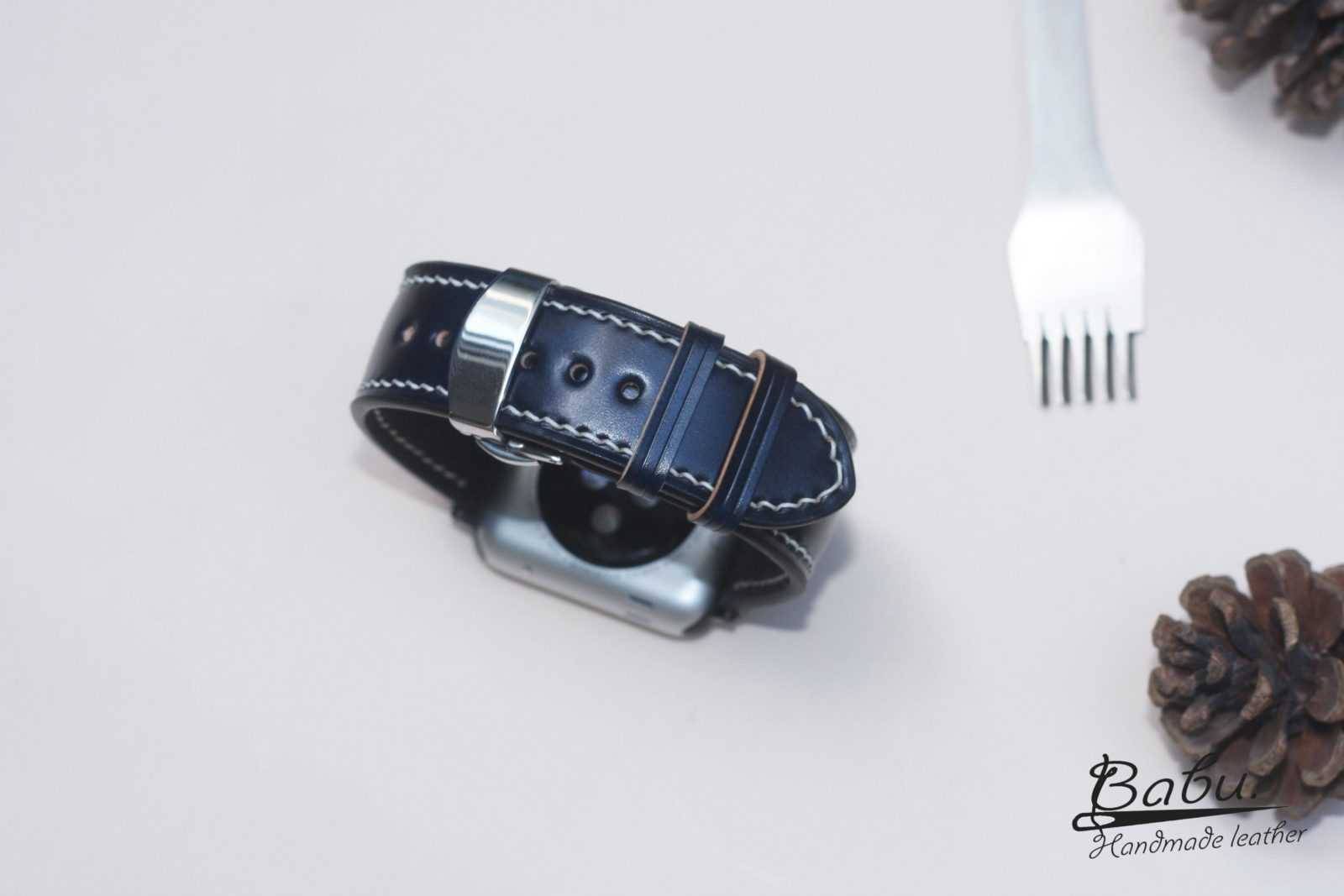 Versatile Selection
Our collection offers a wide range of Shell Cordovan Leather Watch Bands, allowing you to express your personal style. Choose from classic black or brown shades for a sophisticated look, or opt for a bold color to make a statement. Our bands also come in different designs, including traditional stitched bands and sleek, seamless options, ensuring that you find the perfect match for your watch.
Longevity and Durability
Investing in a Shell Cordovan Leather Watch Band is a testament to your appreciation for enduring quality. These bands are designed to age gracefully, developing a unique patina over time that tells the story of your adventures. With proper care and maintenance, your watch band will become a cherished heirloom that can be passed down through generations.
The Ultimate Gift
Looking for the perfect gift for a watch enthusiast? Our Shell Cordovan Leather Watch Bands make an excellent choice. They come beautifully packaged and are a thoughtful present for birthdays, anniversaries, or special occasions.
In conclusion, our Shell Cordovan Leather Watch Bands category offers a selection of watch bands that embody the pinnacle of luxury, style, and craftsmanship. Elevate your timepiece to new heights of elegance and durability with these exceptional bands. Explore our collection today and experience the difference of Shell Cordovan leather. Make a statement, create memories, and enjoy the timeless elegance of a watch band that truly stands out.
« Show less