5 important aspects of choosing a genuine crocodile watch strap
Dress watches are an indispensable item in any watch collection. There are many things that you should consider picking the one that gets you the most out of your investment. If you are confused about which genius crocodile watch trap to buy. Those tips below will help you make the best choice.
It is crucial to buy a genuine crocodile watch strap  from a reliable brand.
When you decide to buy a real crocodile watch band, first of all, it is important to buy a real one. For this reason, the brand you buy needs to be realizable and high quality. The big and reputable brands often have a guarantee policy to customers. In the alligator leather watch band market nowadays, there are so many artificial leather brands that can deceive buyers. Especially for those who are beginners in buying alligator watch bands, you should choose those brands to make sure that you put your money in the right place  On the other hand, the top brand also  produces stylish alligator watch straps, so there are a variety of options for collectors to choose from when buying a real alligator watch strap.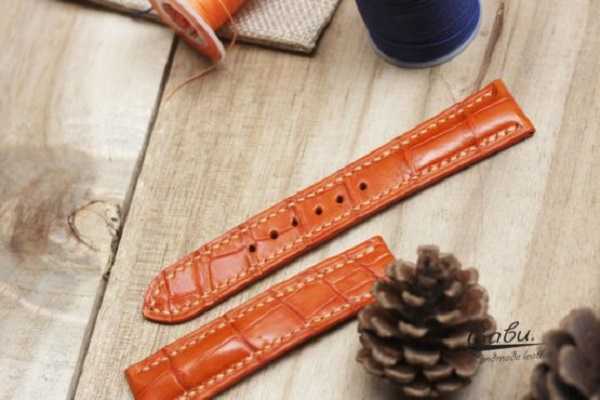 Some tips to check real alligator watch band you can find here: https://babuhandmadeleather.com/how-to-recognize-a-real-crocodile-watch-strap/
Do alligator watch bands look great in your style?
After choosing for yourself a reputable shop, the second thing to consider is the style.
The shapes and sizes of alligator watch bands are diverse. In general, you can classify watch bands into one of those following types: sport, luxury, casual, vintage.
The style you choose should be suitable with what you wear, how you look and activities that you will join. If you're in the sports event or athlete, an alligator apple watch band definitely is the strap which you are looking for. If you are going to participate in a business event, a luxury watch is a good call. Beside that, if you just want a casual genuine crocodile watch strap that looks good in a variety of personal styles, a vintage watch should suffice. It is best to choose the one that suits the best dress of yours.
I'm not a professional at fashion, but I can share some tips to mix and match watches with your clothing. How to make an alligator watch band look good in your fashion is alway one of our concerns.
For formal events, simplicity is critical. A balck suit with blue- colored tie, combined with black alligator watch strap leather will make you become a true gentleman. Also, alligator watch straps tend to give watches a more elegant and classic appearance, so if that's what you are trying to achieve, they make for a great option.
For daily business: A dark conservative suit pairs best with an alligator brown alligator watch strap and silver watch metal. Beside that, they have many options of styles, colors, and shape. This is great news because they can pair with essentially any watch and essentially any daily business occasion.
For sports – The strap, case, and watch dial are protected material. In that situation, besides style, color, shape..  You also need to consider size, material. A good alligator watch strap for sport is the durable, breathable one.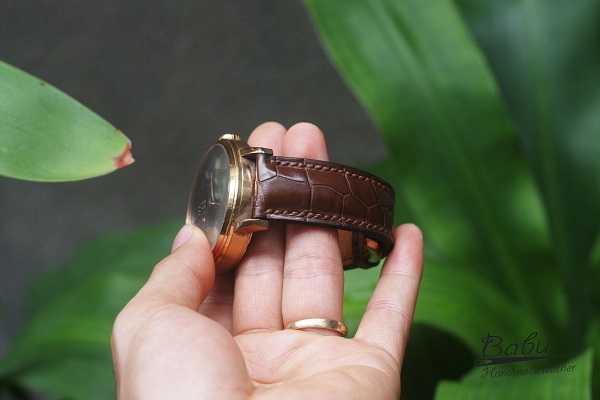 What size of genuine crocodile watch strap does my wrist need?
This is crucial, because it is the main factor that determines your comfort and confidence. You definitely do not want a too- loose or too- tight alligator watch strap. Across our experience, a strap should be tight enough to not slide across your arm and loose enough to not leave an imprint on your wrist.
There is a way to measure your alligator watch band which you want to have.
The first way: Measuring by the soft tape by wrapping around your wrist at the exact place where you want to wear a watch.
The second way: if you do not have a ruler, you can use a worsted, wrapping them around your wrist and then make the mark. And then, lay the worsted out, measure the distance between your mark on the worsted that you made.
Some notice when measuring watch strap:
Measure the length and width of the leather strap but don't include a buckle when measuring.
You should use the milimest measure instead of using centimeters to make the accuracy.
What activities will I be doing with the alligator leather watch band
For all of the genuine alligator leather watch bands in the world, they are designed to have multiple functions. So, if you are considering what your watch can do, let's check it out.
Waterproof leather apple watch strap: If you are in the swimming pool, wearing an apple watch and also want them to calculate your calories. You should choose a waterproof alligator leather watch band. There are so many waterproof alligator apple watch bands for you on the market nowadays.
For workout or gym activities: The alligator apple watch band is especially designed to be breathable, lightweight, and soft, which ensures comfortable wear. The material also should be sweat-wicking material. There are two kinds of leather which are very popular in the leather industry. These are Zermatt and Alran Sully. With outstanding characteristics like  high durability, very soft when touching the surface, limited dust and completely water-resistant, making the cord not smelly, not cracked when used. With those outstanding characteristics, Zermatt and Alran is one of the best choices for alligator apple watch bands when going to fitness.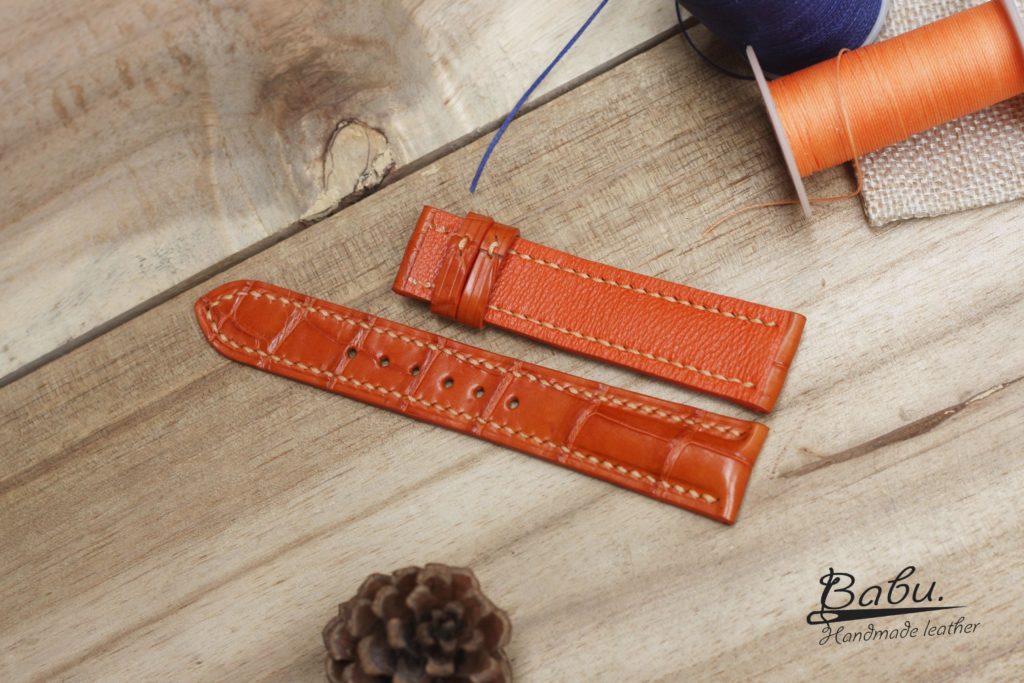 The amount of money that I can afford for my alligator leather watch band. 
And one of the most important things is the price of alligator watch straps. If you have enough money to buy the one you like, that is not a problem. But if you do not have too much money, you should consider choosing a brand that you can afford. The inexpensive alligator watch band does not mean it does not match for you. That is a great thing if you can choose an alligator watch strap which can be used in many events. Make sure that you are choosing the most suitable alligator watch strap for yourself. 
Some ways to clean a genuine crocodile watch strap properly. 
Firstly, you have to remove the crocodile watch strap from the watch to protect the watch case and dial. And then, wipe the alligator leather watch bands with a soft and dry piece of cloth. Cleaning gently will remove any grainy dirt that has collected on the strap to prepare for the next intensive cleaning. The next step is to clean the crocodile watch strap more thoroughly with gentle soap. Because the leather can dry out under the " soap which is not for sensitive surface", we need to avoid chemical soap. You also need to avoid using cloth with sopping because they can make your leather dry. Gently moving  the inside and outside of the leather band with the damp cloth is enough to remove all the dirt out of your watch. Next, dry the strap by putting them into a clean and shadowy place.  Do not put the alligator leather watch band  in direct sunlight. Lastly, use leather conditioner to make your alligator watch strap live longer. There is one thing you always have to remember is that use gentle conditioner to your watch. There are some conditioners which are used  for jewelry, watches, clothing or accessory, leather are highly recommended. Do not use the conditioner for furniture and industrial items because it maybe can harm your skin and your leather as well
There are 5 things that you should consider when choosing a genuine crocodile watch strap. They are about the shop, style, size, uses, and price. If you are looking for a genuine crocodile watch strap, we offer some suggestions on our website: https://babuhandmadeleather.com/ with more than 6 years of producing genius alligator leather watch bands in particular and more leather items in general. We always service customers at their peak with satisfaction.