Best alligator watch straps for Rolex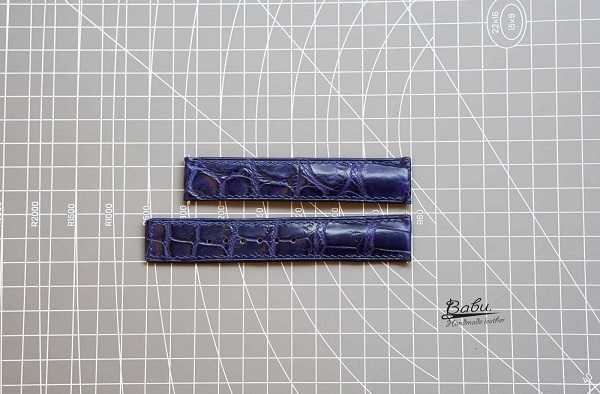 A Rolex watch is a high- quality exclusive watch which has been produced in Geneva, Switzerland. It was created by Hans Wilsdorf and Alfred Davis in 1905. And officially registered the name Rolex in 1915. After more than 100 years of growth and development. Rolex has become very popular all around the world. To the people who own Rolex for themselves, Having an personalization with their watch is important to show their personality. In this text, we will indicate some tips to make your luxury watches look more gorgeous in a combination with a Rolex leather strap.
Why do we highly recommend the best alligator watch straps for Rolex?
Rolex is a luxury watch that often comes with metal watch bands. But recently, we see them come more often with the leather strap, especially with the best alligator watch straps. Let's figure out the reason why the Rolex leather strap became so popular. 
There are some reasons that we mentioned before about the advantages and disadvantages of owning an alligator watch strap. And the Rolex alligator strap is one of them.
The best alligator watch straps are suitable for almost every activity in your daily life. From a formal business event for a casual meeting with your friends. Rolex leather watch bands have their own way to mix and match with your outfit to make a perfect combination. It's a timeless classic that looks stylish on everyone.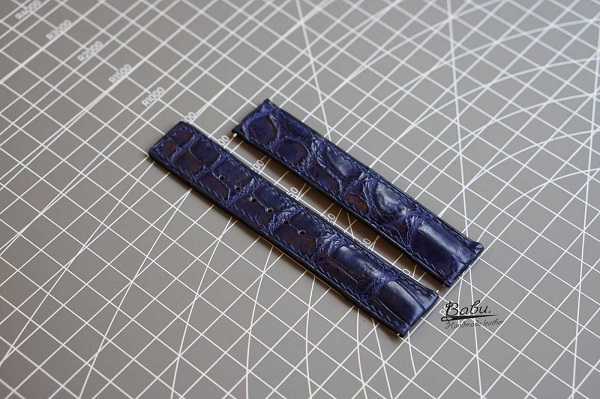 Gentle and easy to fit well with your wrist.
Because the source of leather comes from living, it is supple and follows your body movement easily. When you move your hand … the Rolex leather strap will follow the movement of your body. Unlike other materials like metal, silicon, or other materials which might cut into your wrists and hands. The outer part of the strap is designed to give style to the watch and the inside is made of soft Alran leather (all the products of Babu handmade are made by Alran leather, you can click here) that makes the user's wrist extremely comfortable over long periods of time.
Because of the leather's breathability, your Rolex alligator straps become more able to absorb perspiration and humidity. You generally cannot find your wrist becoming as sweaty or tight as you might while wearing a rubber strap.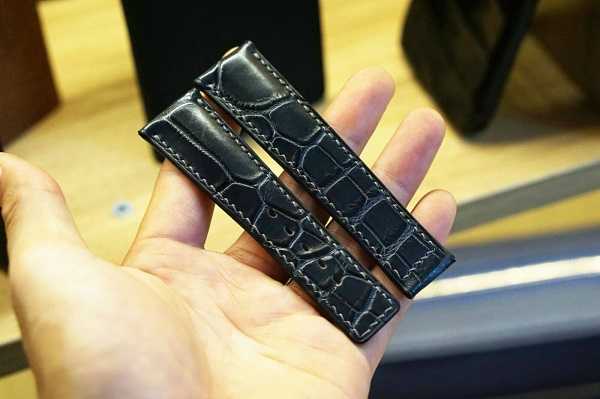 Can be alternative easily by another style of the Rolex leather watch band to update a new look to your watch.
On the other hand, by switching your Rolex leather watch band you can customize the style of your wristwatch as much as you like. The diversity of color, pattern, style, size… of Rolex leather strap watches can support you in changing your appearance immediately. This makes it a real versatile pick. Instead of buying another one, you just need to change to another Rolex alligator strap. The Rolex leather strap watches will go with a formal outfit during the day, and the red/ orange Rolex leather strap can go with a sporty dress in the evening to hang out. For formal occasions, a Rolex alligator strap is often the best choice. You will be more stylish and often match your formal outfit and accessories. As time passes, the color of leather wears, a leather watch still keeps on stylish! Even more, a lot of people think Best alligator watch straps will be more gorgeous after being faded because it looks more unique.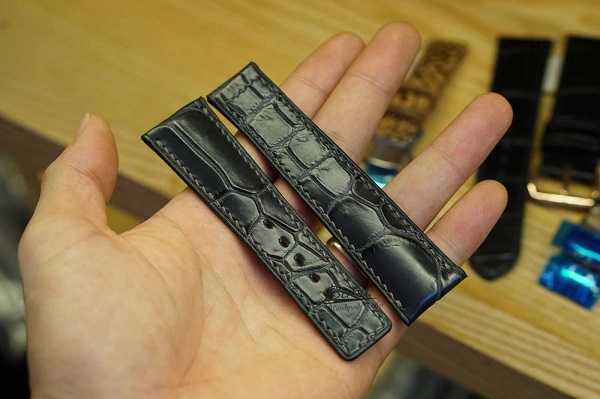 There is still a reason that we want to explain carefully why we should have an Rolex alligator strap
A style of timeless fashion sense will be integrated into the Rolex alligator strap. Alligator watch bands handcrafted are excellent options for enhancing a treasured watch while refining your item's overall presence.
A best alligator watch straps are not only allowing you to differentiate yourself by putting your own stamp on a classic design, but also substituting a metal bracelet for a leather band has other benefits. Metal watch strap sometimes used in all modern Rolex bracelets, while obviously durable and corrosion resistant, has a significant weight to it. On the other hand, because of the already hefty quality of the watch itself, the much lighter Rolex leather strap alternative can make your daily wear a more comfortable proposition
The best alligator watch straps for rolex alligator strap
Choosing the best alligator watch straps band will highlight the unique and incredible looking with the meticulous. Process of construction to produce the best alligator leather straps in the world is very complicated and handcrafted. This gorgeous rolex alligator strap will be the first top that we highly recommend to your watch strap. It not only highlights the luxury and elegance of gentlemen but also highlights the strength of men.
A handcrafted alligator watch strap for Rolex should be handmade. A Rolex leather watch band should be handmade to ensure that our watch straps are sturdy, high-quality, resilient, and engaging. Once you get to alternate a wiped out watch strap, handcrafted items, replacement bands and straps are the perfect choice for watch connoisseurs seeking wonderful choice and quality.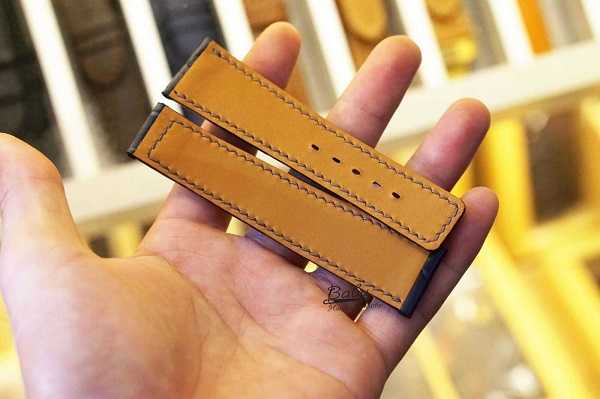 Some of the world's famous manufacturers such as Gucci and Hermes also conjointly use this technique to end all of their Rolex alligator strap goods. The method starts with the edge of the leather being exactly cut smooth to result in an ideal flat edge. Then the straps' layers are together with the cushioning and lining.
Italian leather also gets better and better during the time, molding the to the wearer's unique wrist shape and gets softer but does not break down. And one day if you do not want to wear your Rolex again, your bracelet will remain qualified.
So, As a luxury watch in the world, Selecting a watch band is also one of the things which is considered. Choosing the best alligator watch strap for Rolex as we recommended is one of your choices. You also can visit our website here to find out more information about leather watch bands. And in this article, we also suggest some tips on how to mix and match your watch with your dress. Bamboo Handmade wishes you all the best and enjoy!