Distinguish Current Popular Leather Watch Straps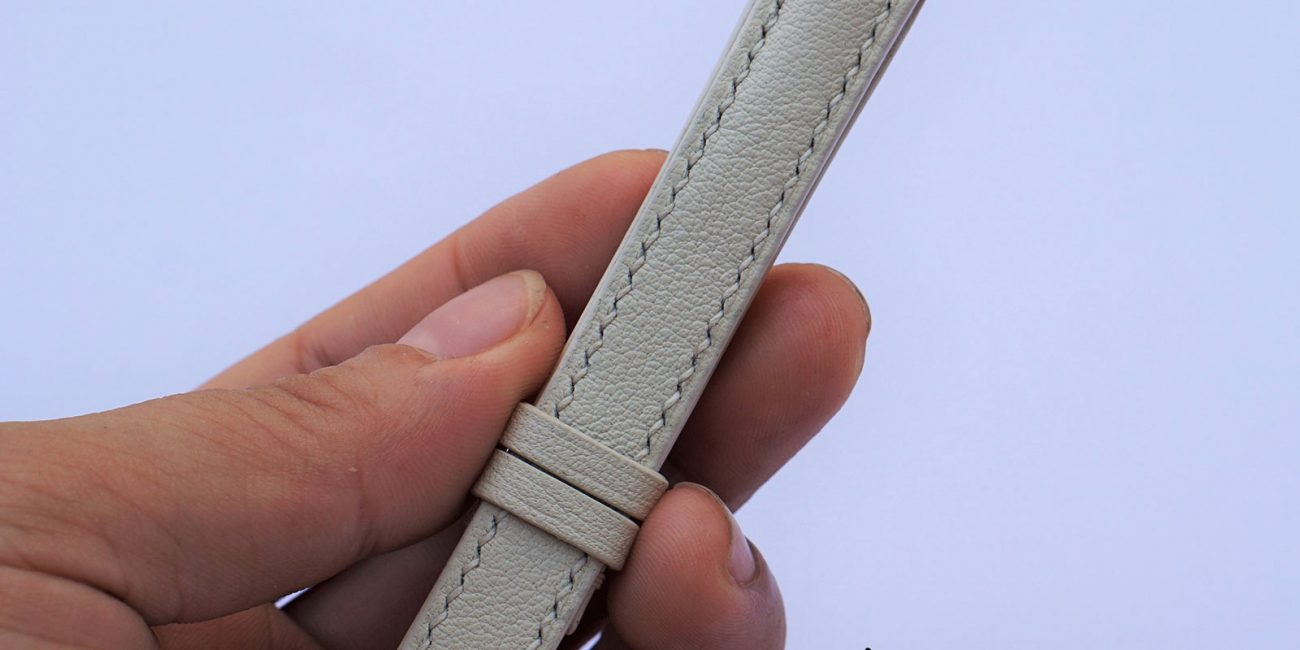 Leather is a durable and beautiful material that is suitable for fashion products. That's why since the very first days of watches, leather wristwatch straps have been always favorably used and selected by most customers.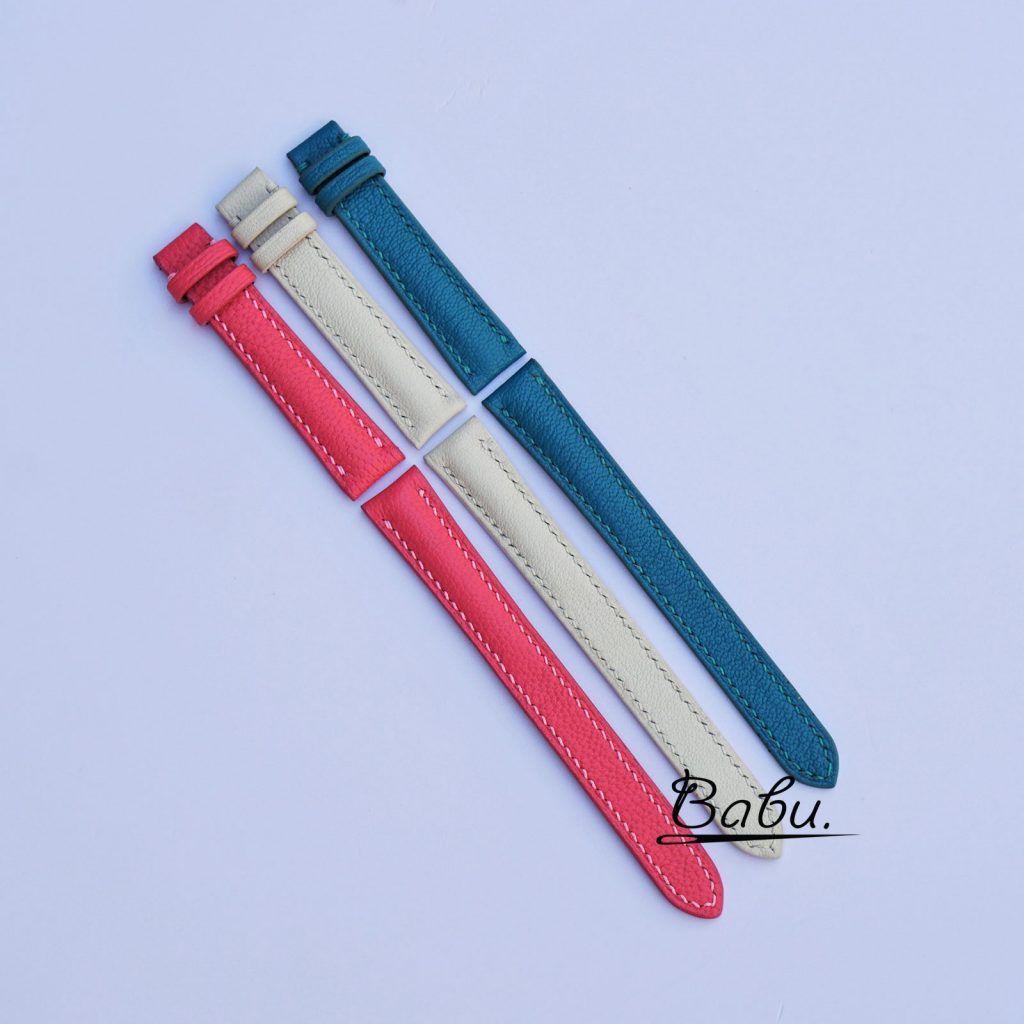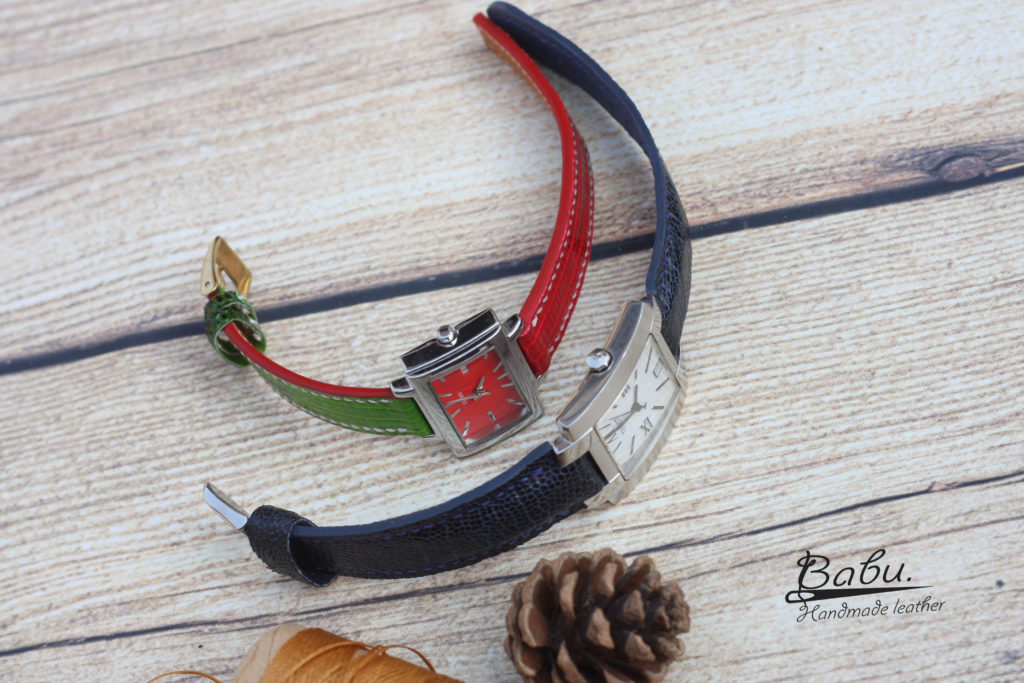 Leather watch straps have always been the first choice of watch lovers until today.
It is little known that leather wristwatch straps are the prototypes of the world's first wristwatches. Initially, leather straps were used to keep the face of pocket watch on soldiers' hands, helping them catch up the time during the battle. Nowadays, wristwatch leather straps have always been attractive products with various designs and models.
TYPES OF POPULAR WRISTWATCH LEATHER STRAP MATERIALS IN VIETNAM
With an open economy, in recent years, Vietnam is the destination of numerous famous and prestigious watch brands in the world. Each brand uses different types of leather straps for different watch models. So, how can we distinguish those materials?
❃ Simili leather straps
What is simili leather?
It is a common name of artificial leather types. It is also called as faux leather and pleather.
General characteristics of simili leather straps:
√ Low price
√ Hard and difficult to be cleaned, so it is often used for cheap watch models.
√ Made from a layer of lining fabric, weaved with polyester threads, and then dyed from 1 to 2 layers of PVC plastic.
√ Easily cracks and peels off if being used in a high temperature or fusty environment or contact with water in a long time.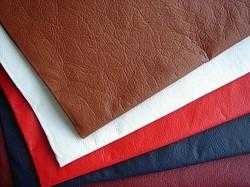 ❃ PU leather straps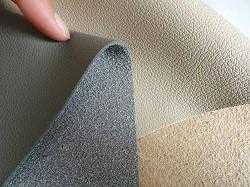 What is PU leather (or synthetic leather)?
It is simili covered with a layer of Polyurethane plastic (PU). Due to the characteristics of PU, PU leather is almost as soft as real leather, easy to be cleaned, and more durable than common Simili.
Features of PU leather straps:
√ Cheaper, but much less durable than real leather.
√ PU leather is elastic, when being pulled, it dilates like pulling an elastic band.
√ Made from synthetic compounds of soft plastic leather and elastic leather.
√ Easy to crack and peel off in case of being used in a high temperature or fusty environment or contact with water in a long time.
❃ Real leather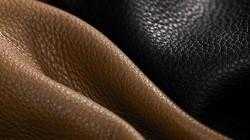 What is real leather?
It is a beautiful and durable material, made from skins of animals such as cowhide, ostrich skin, alligator leather, calf leather, and so on. Before being used, it must be gone through a treatment process called tanning to kill bacteria on the leather strap, avoiding skin redness and irritation for users.
Advantages of real leather straps:
√ Soft, elastic, and durable
√ Well water-resistant, not easy to crack and peel off
√ Do not cause skin redness and irritation or itching.
SOME NOTES FOR USING LEATHER WATCH STRAPS
Avoid keeping leather watch straps in a place with high humidity
Due to the fact that real leather is a natural material, it is a little more prone to decay and mold because of the hot, humid weather or rainwater when compared to bracelets and plastic straps… However, if you know how to preserve, leather straps are still durable and bright.
Avoid placing leather strap in a place with high humidity. If it gets wet, it should be left to naturally dry at the room temperature. Do not use a dryer because this can damage the strap.
Do not wear the watch leather strap for the whole day. You should take it off every 4 hours so that the strap can drain the sweat from your hand.
THE MOST PRESTIGIOUS PLACE FOR LEATHER STRAPS
Choose Babu Handmade Leather to have the best leather watch straps – We are committed to providing the high-quality authentic products for you – our beloved customers. You can freely choose the best leather watch strap models with the dedicated advice and support from our professional staffs. Besides, you have chance to enjoy the great benefits, promotions and after-sale service from our shop!