Which Leather Strap Set Is For Your Wristwatch?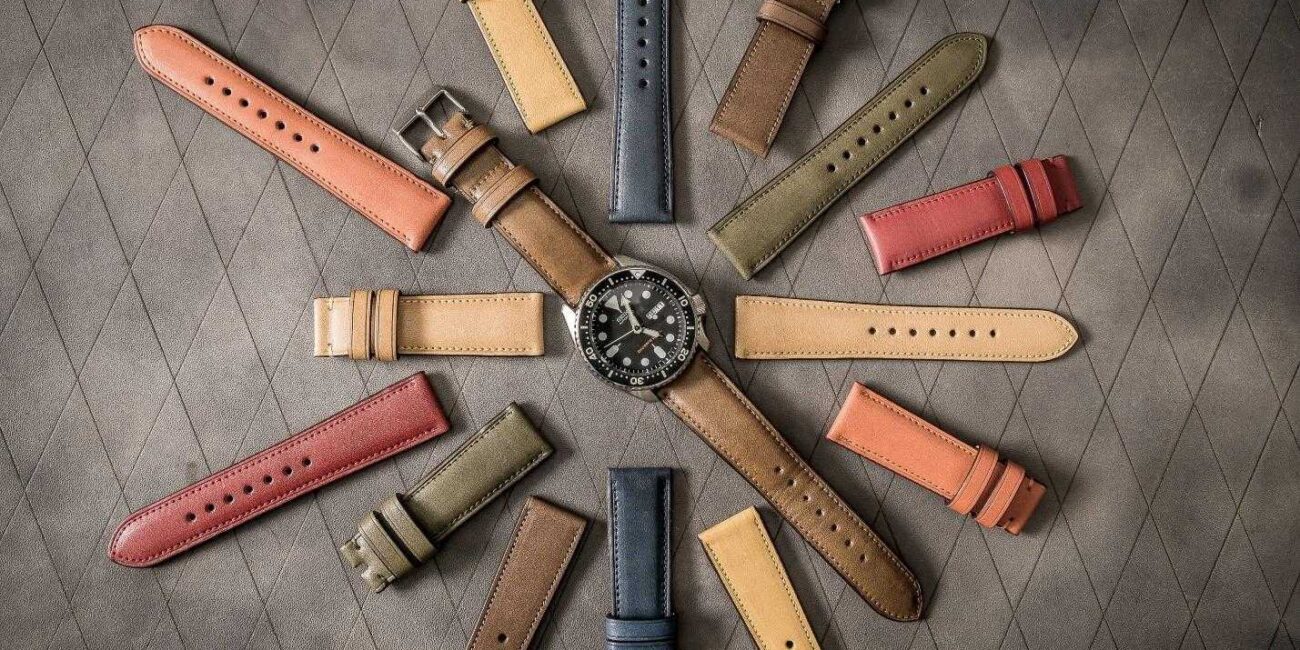 Many customers ask us the same question that what kind of leather strap type they should choose to increase the value of their wristwatch. Indeed, a set of suitable watch straps can make a big difference. A watch itself is already a highlight, but it will become an impressive combination if the watch is perfectly matched its straps. In other words, it is the set of straps that can make the watch a fresh new look. Even, an old watch that hasn't been used for a long time can have a completely different look just thanks to the watch strap you choose. And, have you ever thought about having several sets of watch straps for your watch on different occasions?
Some below instructions can help you figure out a perfectly matched set of watch straps for your watch.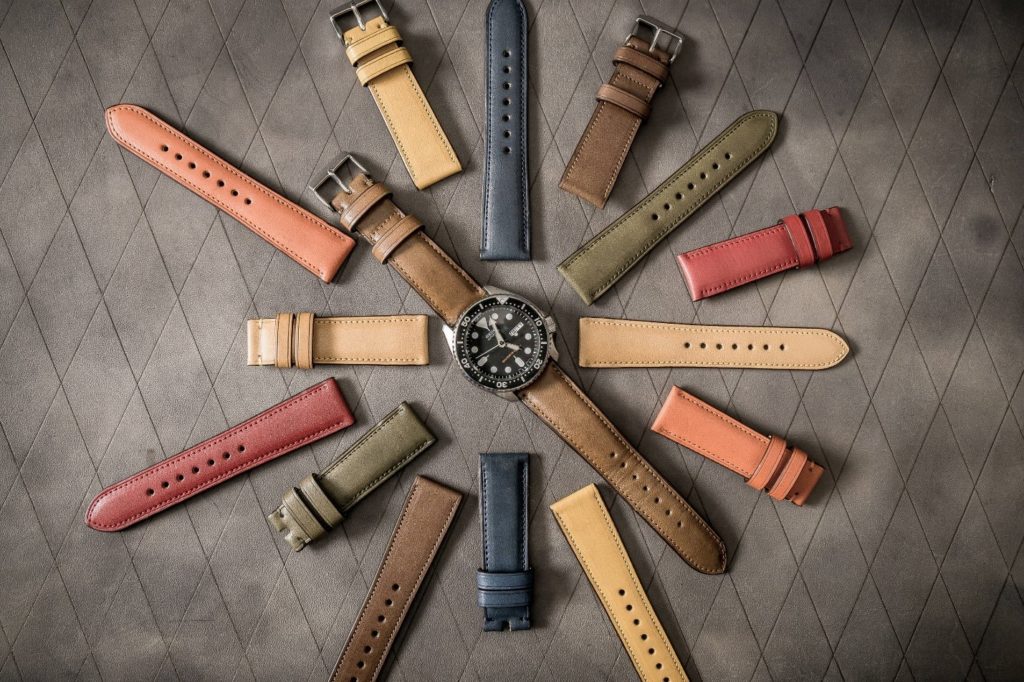 #1 – Choose the color of the strap matching with the color of the watch face or its hands.
Look at your watch. What is the outstanding color for your watch? How to choose a set of straps harmoniously joined with the face of wristwatch?
If the face of wristwatch is brown, you should choose a set of straps with dark colors to create a slight contrast and a warm feeling. Wanna be stronger? Let try a set of black straps! Not a bad combination at all. How about a black watch face? You can combine it with almost all colors and make your watch extremely distinctive. Indeed, when joined with a black wristwatch, a lighter tone can be even more impressive. Wanna be a little mysterious? Choose darker colors!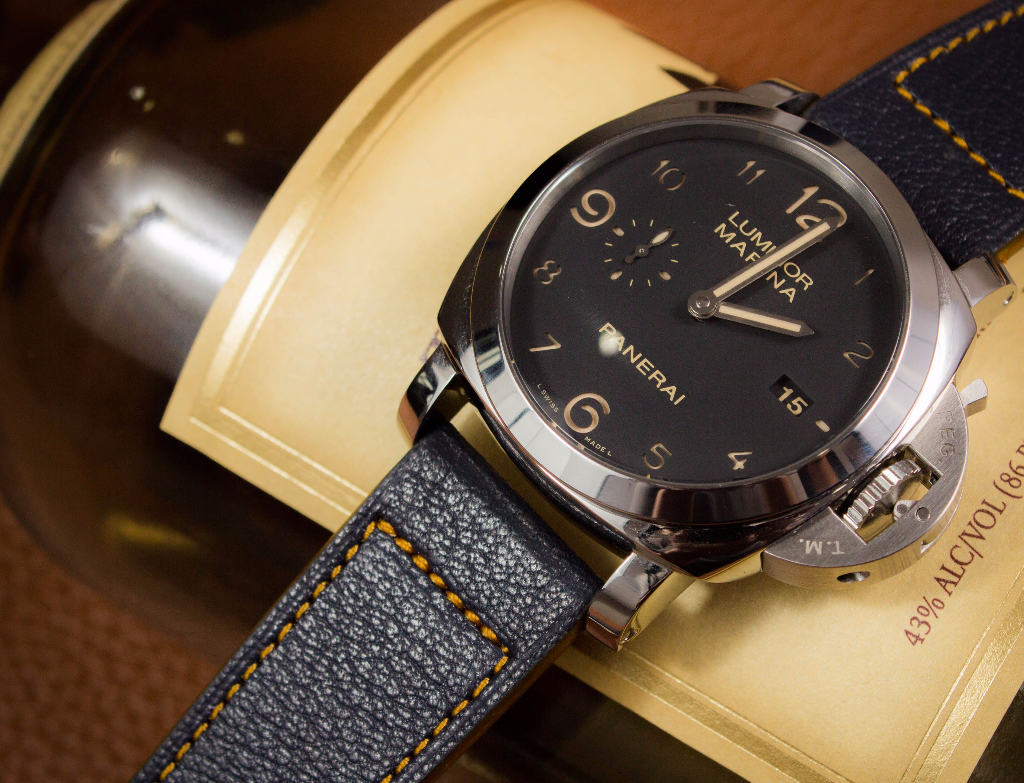 If your watch face is cream or golden, a set of brown or dark brown straps will bring it elegance. For a silver or white one, all combinations sound to be alright, especially with dark or bright colors. Brown and dark colors create a sense of belonging; meanwhile, grey and black colors bring about a feeling of simplicity as well as a strong contrast. Suitably matching dark-colored straps with those watch face designs can really accentuate user's personality.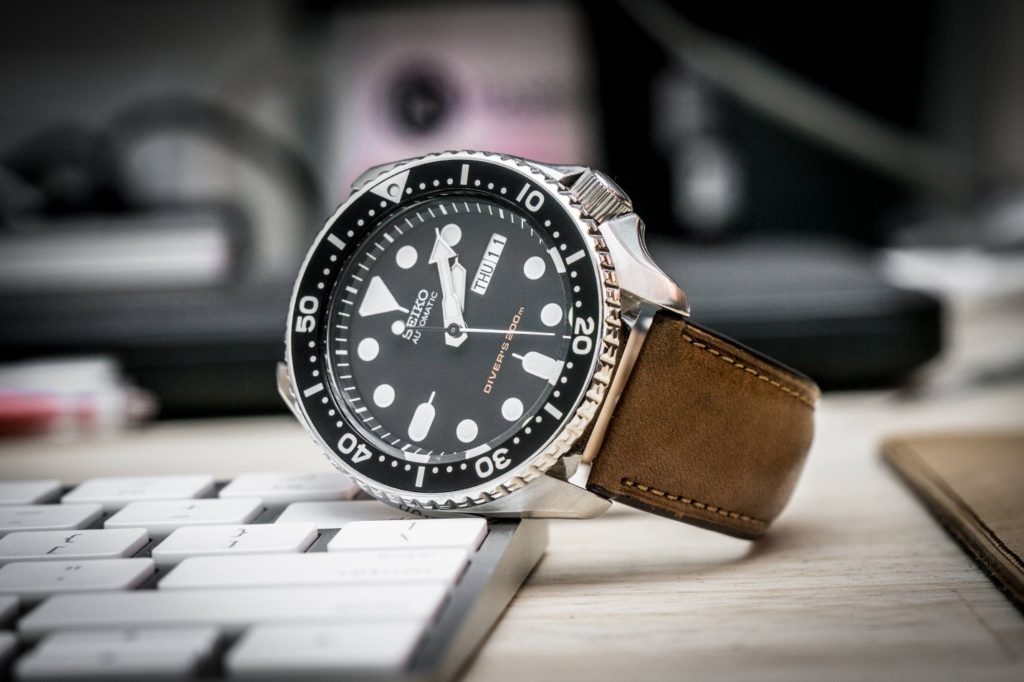 For watches of which hour and minute hands have striking colors, you should choose color of strap in harmony with the watch face. Color of yarn play an important role as well. Depending on intention, color of yarn can create harmony or contrast.
#2 – Choose color in harmony with clothes, shoes, or accessories.
In terms of clothes, do you often wear the same type of clothes and accessories such as a pair of shoes or a belt? This is wonderful because you can choose a set of watch straps with the same color with one of these items. It can be any of your favorite items, from a leather jacket to a handbag or a wallet.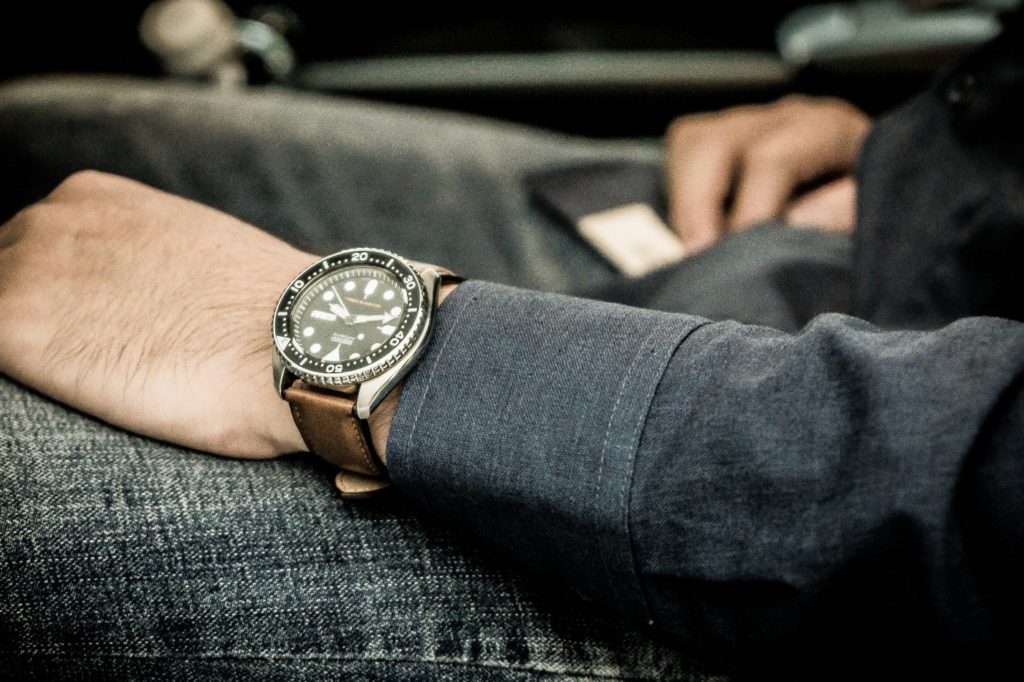 #3 – Think about occasions when you wear your wristwatch.
If you wear a luxurious vest or elegant clothes, choose a cross stitched leather watch strap. For some more serious circumstances such as in workplace, to show your own color, you can choose suede straps or a bright leather color which can subtly attract attention towards yourself.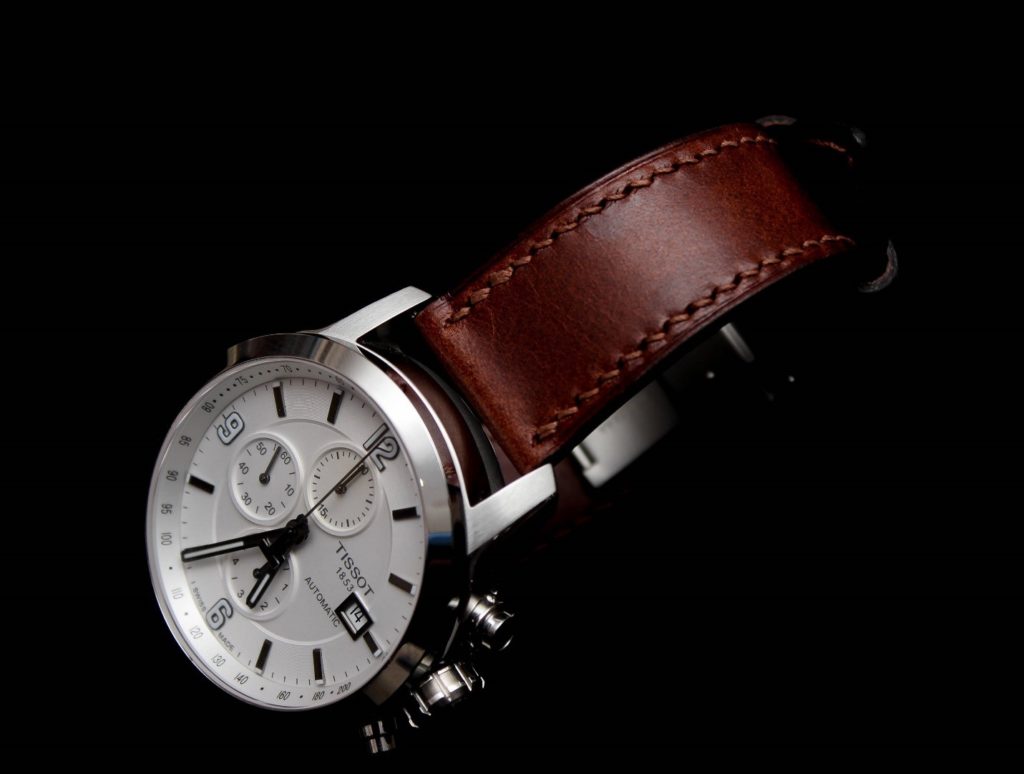 For ordinary days, simply choose the color of watch straps based on the colors of your clothes. To be more comfortable and interesting, you can choose a set of strap with vintage style. And, do not ignore suede as you can use it in any cases.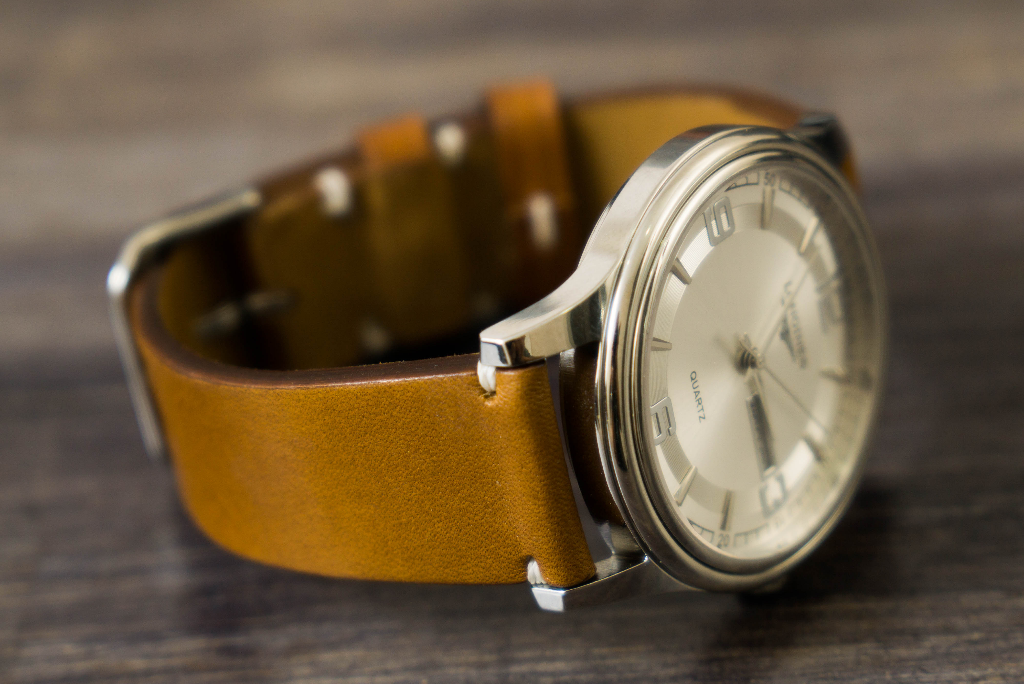 #4 – Choose right colors showing your true personality
Temporarily forget all rules. Why don't you choose any color that you think it clearly shows your true personality? It can be badass or monotonous. It is your satisfaction that counts the most.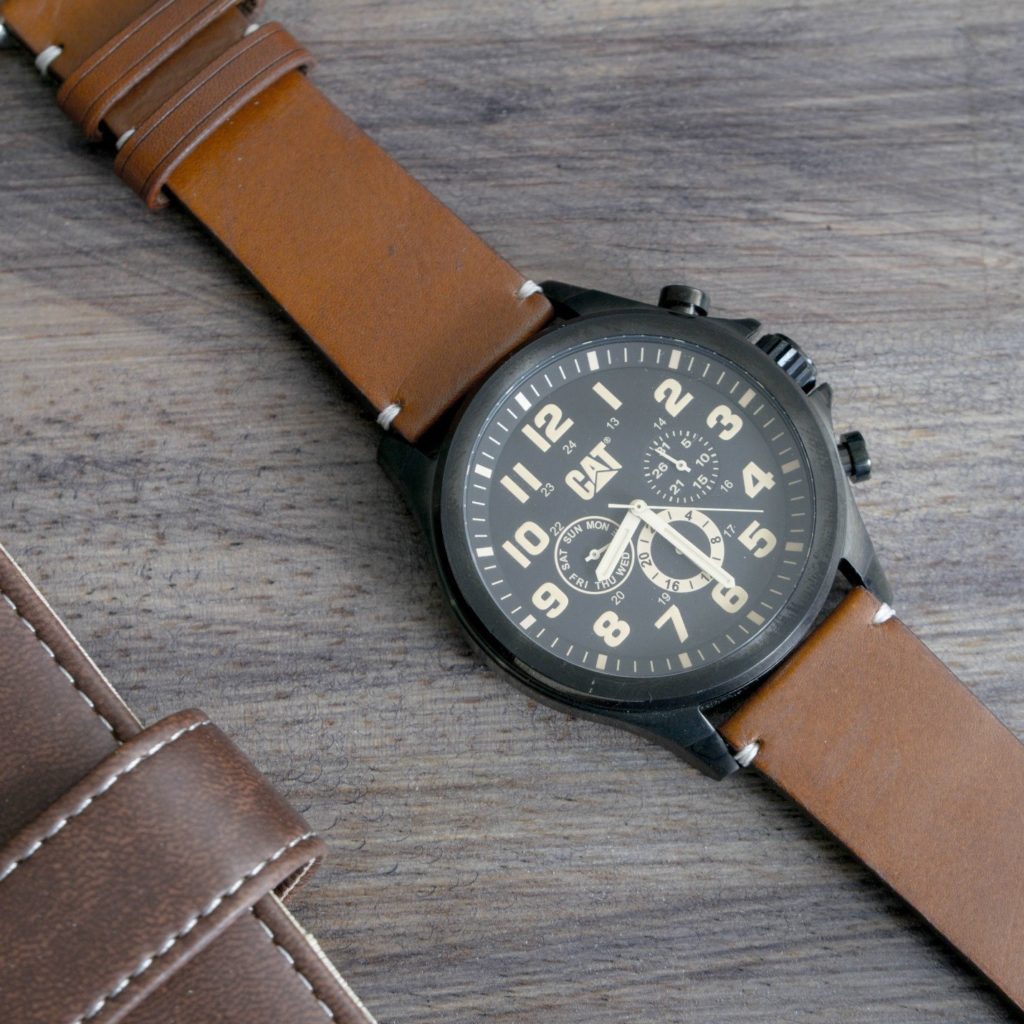 #5 – You can't make your own decision?
A set of standard watch straps can enhance the value of any wristwatch.
Don't worry because you have a lot of choices. Not everyone can possess a desirable collection of watches. Normally, we have one or two most preferable watches, and then, we just need to prepare for a various collection of watch straps to be ready for any occasion.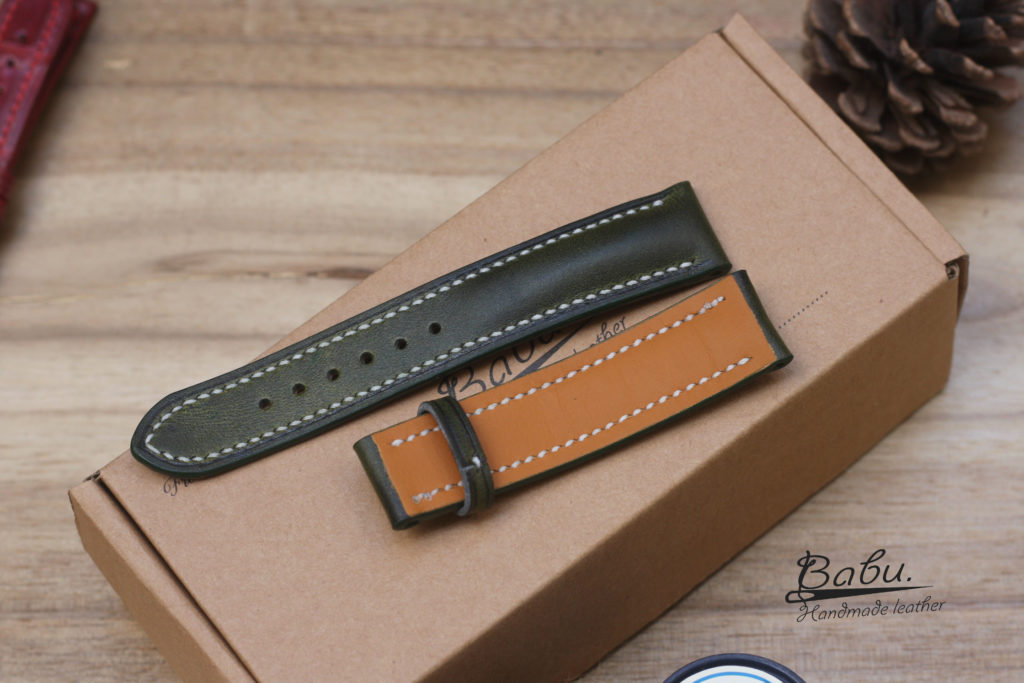 Contact Babu Handmade Leather right now for advice and choose the best set of watch straps for yourself.