How To Choose The Perfect Leather Belt For All Of Your Activities And Events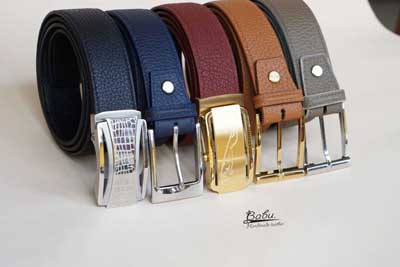 When you enter the market for belts, it might seem like now you're surrounded by countless designs and features. This can be overwhelming because we're busy people and do not have time to shop around for a belt that suits our style, fashion choice or needs. Fortunately, this article is here to help!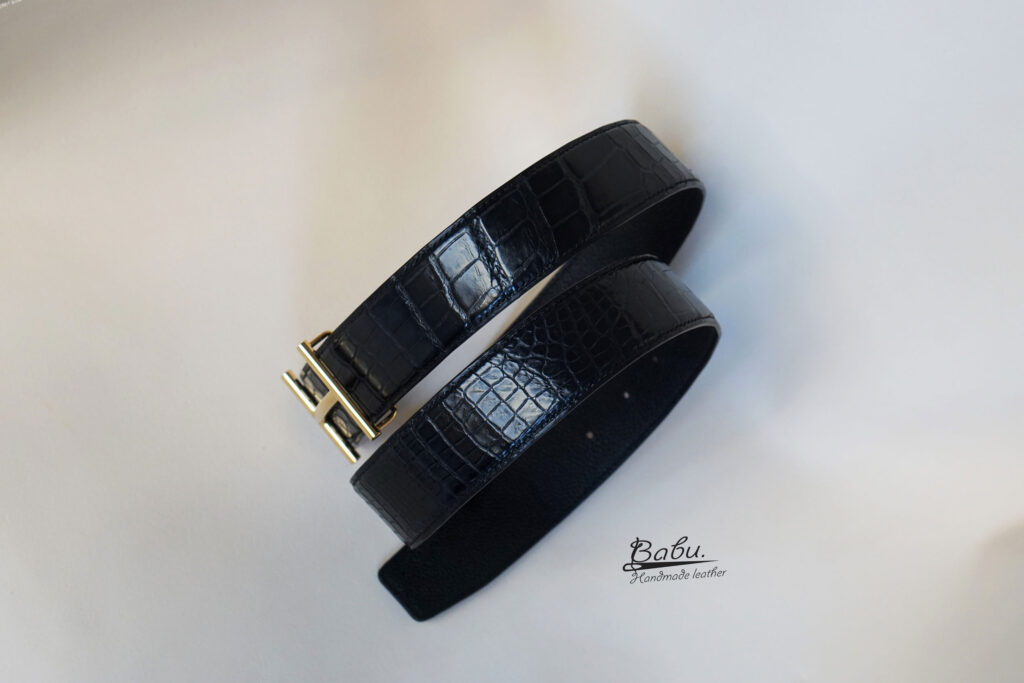 Useful tips for buying a perfect belt
When it comes to choosing the perfect leather belt, there are a few things you need to take into consideration. Here are some useful tips to help you make the best choice:
Consider the width of the belt. The width of the belt should be in proportion to the width of your pants. A wider belt looks best with wider pants, while a narrower belt is more appropriate for slim-fit pants.
Choose a color that complements your outfits. Black and brown are the most versatile colors and go well with most outfit colors. If you want to add a pop of color, opt for a brighter shade like red or blue.
Decide on the right finish. There are many different finishes available, from glossy to matte. Consider what type of clothing you'll be wearing the belt with before making your decision.
Make sure the length is right. The belt should sit at your natural waistline or just below it. If it's too long, it will bunch up when you wear it, and if it's too short, it won't be able to go through all the loops on your pants.
Pay attention to the details. Small details like stitching can make a big difference in how polished and put-together your look is. Choose a belt with clean lines and minimal embellishments for a sleek finish.
Occasions and activities to which you can wear the different types of belt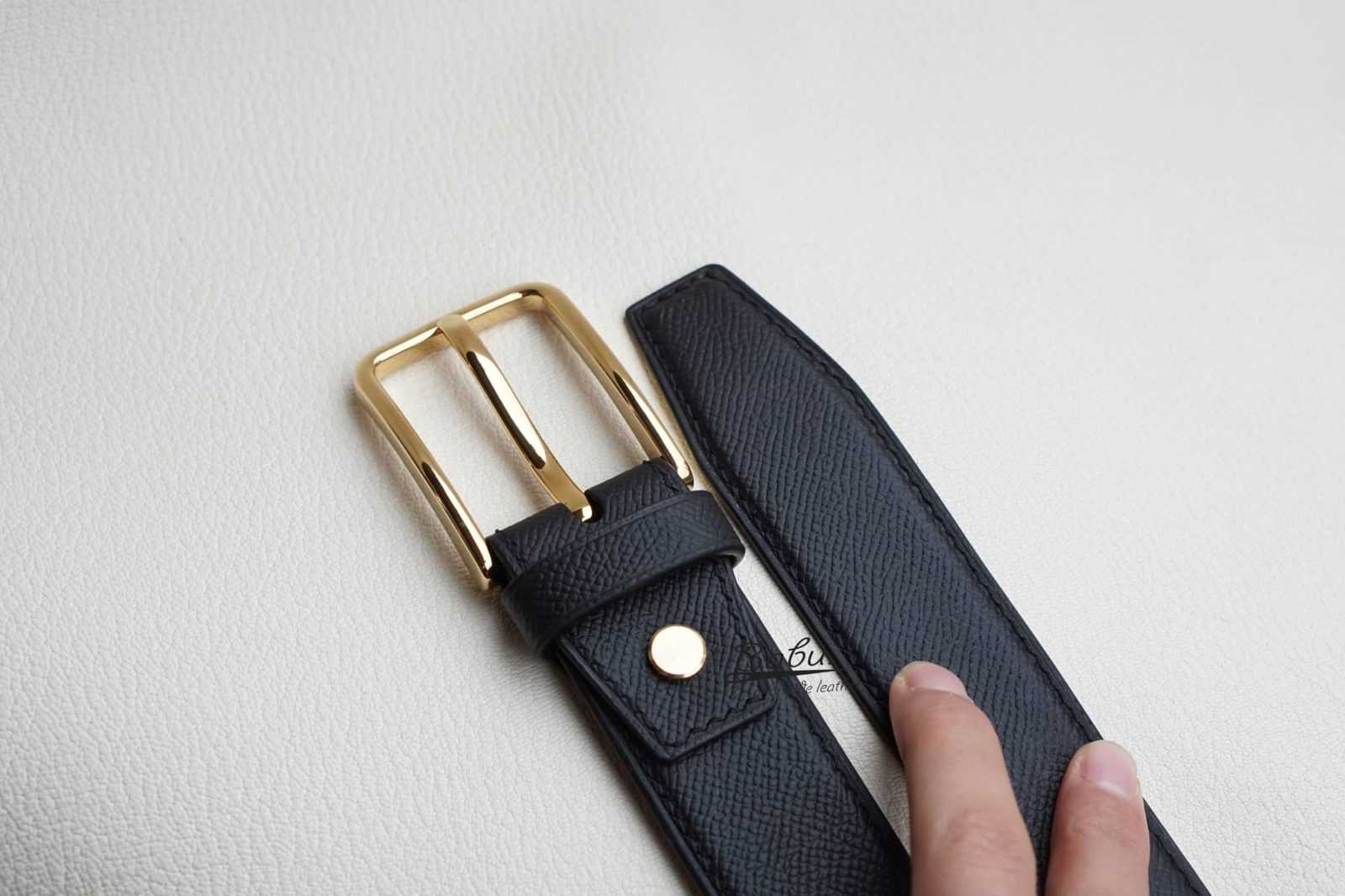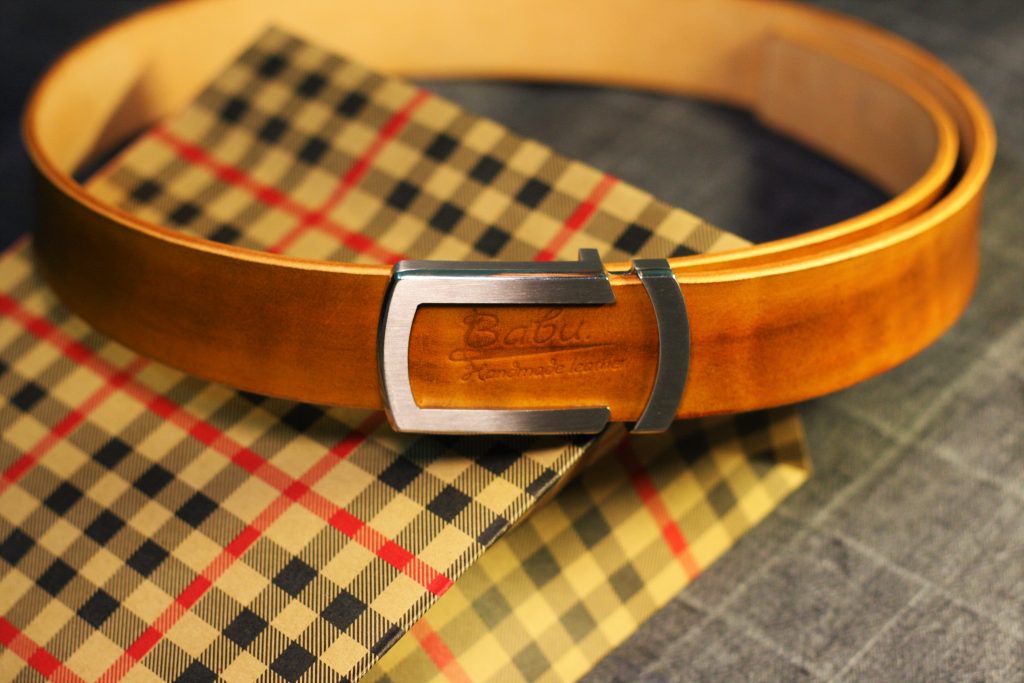 A belt is a necessity in any modern man's wardrobe. It not only keeps your pants in place, but can also be used as a fashion statement. With so many different styles and types of belts available, it can be difficult to know which one is right for you. Here is a guide to help you choose the perfect leather belt for all of your activities and events.
First, let's start with the basics. There are two main types of belts: casual and dress. Casual belts are usually made from leather or fabric and are meant to be worn with jeans or other casual pants. Dress belts are usually made from Leather dress belts can be worn with suits, khakis, and dress pants.
Now that you know the difference between the two types of belts, let's talk about occasions and activities where you might wear each type. If you're just running errands or going to the gym, a casual belt will suffice. But if you're going to work or out to dinner, you'll want to reach for a dressier option.
Here are some specific occasions and activities where you might wear each type of belt:
Going to the beach
Hiking or camping
Doing yard work
Playing sports
Taking the dog for a walk
Going to work or school
Attending a wedding
There are a variety of occasions and activities where belts can come in handy. Here are some examples:
Weddings: A belt can add a touch of elegance to your wedding attire. You can choose a delicate, bejeweled belt to wear with your gown or go for a more understated look with a simple, leather belt.
Work: Whether you're dressing up for an important meeting or simply want to look sharp for everyday office wear, a well-chosen belt can do the trick. For a more tailored look, opt for a classic black or brown leather belt. If you want to add a pop of color or personality to your ensemble, try a patterned or brightly-hued fabric belt.
Casual gatherings: From backyard barbecues to girls' night out, there are plenty of casual get-togethers where belts can come in handy. A wider, relaxed-fit belt is ideal for cinching over flowing dresses or tunics. And if you're wearing jeans or shorts, a skinny belt is the perfect finishing touch.
Exercise: While you might not think of belts as being particularly athletic gear, they can actually be quite useful when working out. If you're doing any type of cardio activity like running or biking, a fanny pack or waist pack can help you carry essentials like your phone, keys and energy gels without getting in the way (or causing uncomfortable
Conclusion
There is a lot to consider when choosing the perfect leather belt. But, if you take into account all of the different factors, it shouldn't be too difficult to find one that works well for you. With so many different styles and materials available, there is definitely a belt out there that will suit your needs perfectly. Thanks for reading and we hope you have found this guide helpful!