Where Is The Best Place To Buy Real Alligator Leather Watch Straps?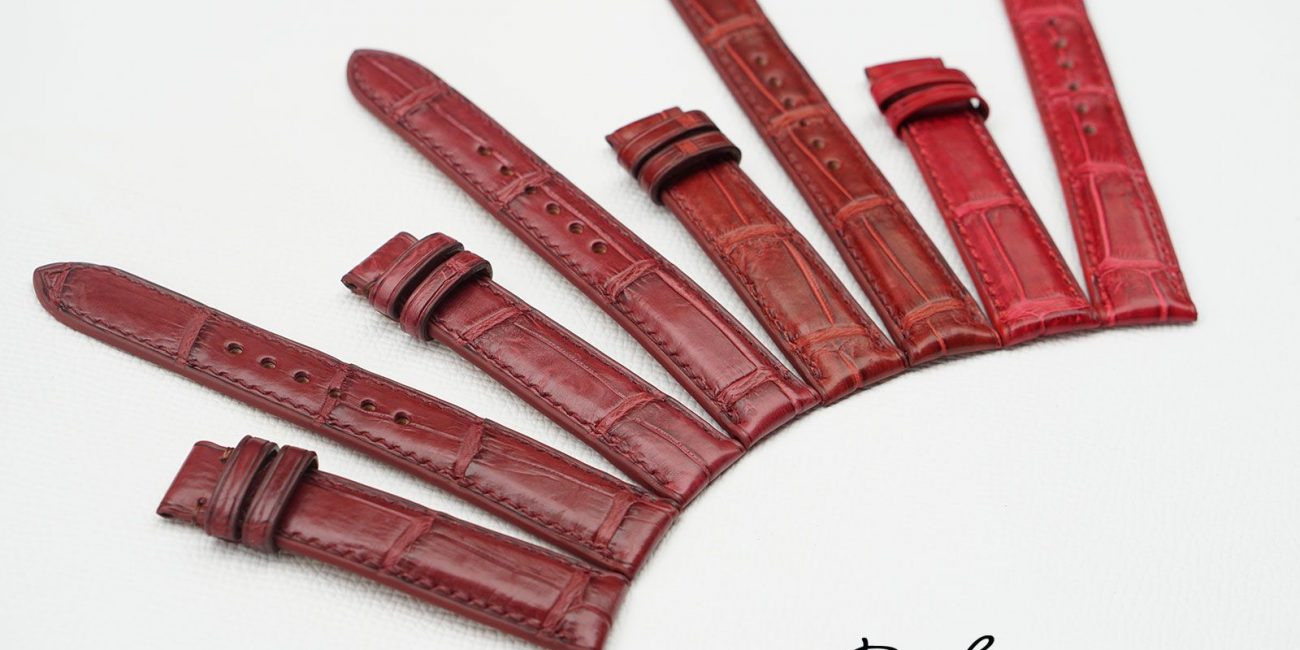 A good wristwatch normally has a much longer life span than its appearance might be. It can work from 20 to 30 years, even hundreds of years. However, when time has gone by, the watch surface and its straps will be degraded due to the impact of the weather, especially with fabric bands, leather straps, and even bracelets.
So where should you come to buy high quality straps for your wristwatch? Find "Leather shops" where real leather items are made. And obviously, just choose well-known and experienced shops.
As man-made products do not require the industrial precision as high as the internal components. As a result, there is no need for you to buy an expensive leather strap. The strap should assure the criteria of quality and aesthetics. If you are finding a place to buy a strap, especially alligator watch strap, hard to say that the quality of the straps there is good, because they specialize on wristwatches, not leather straps.
You can buy leather straps at well-known and trustworthy leather shops that are trusted by many people such as Babu Handmade Leather, LaForce. However, seeing is believing. What we should believe in is what we can see and experience by ourselves.
For example, to distinguish natural alligator leather with a fake one, you can follow one of these methods:
The first method is that you can drop a Drop a small drop of water onto the surface of the leather. If the water is absorbed and spread evenly around, it is real alligator leather. However, on the surface of fake alligator leather, the drop of water will roll off its surface due to the fact that fake Simili and PU leathers are unlikely to absorb water.
Or you can press onto the surface of alligator leather strap. Due to the high resilience of alligator leather watch straps, when being pressed hard, if alligator leather is real, your finger will leave a dent where you press and gradually fade away. Otherwise, your leather watch strap is a fake one because fake leather does not have a high resilience.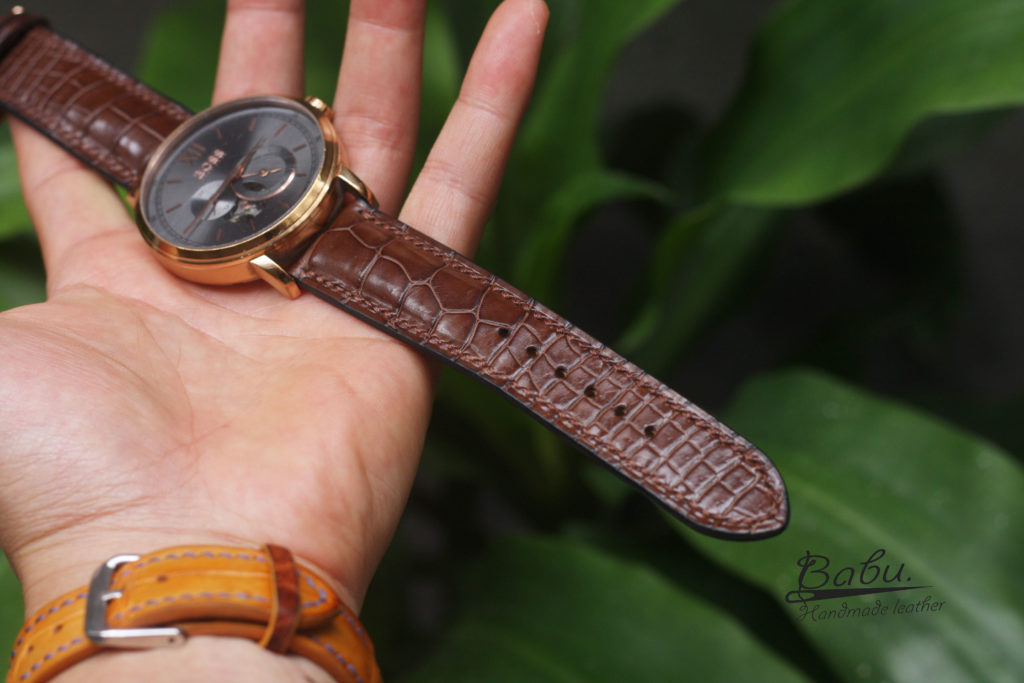 Besides, there are many other methods to spot real alligator from fake one, but the best way is to find a prestigious leather shop. Come to Babu Handmade Leather, you don't need to worry about the quality of the alligator leather because Babu can do straps upon request, and have a good after-service. All leather products are designed and made carefully, luxuriously and elegantly to make sure that they match with your beloved watch.