12 STEPS TO MAKE A PERFECT WATCH STRAP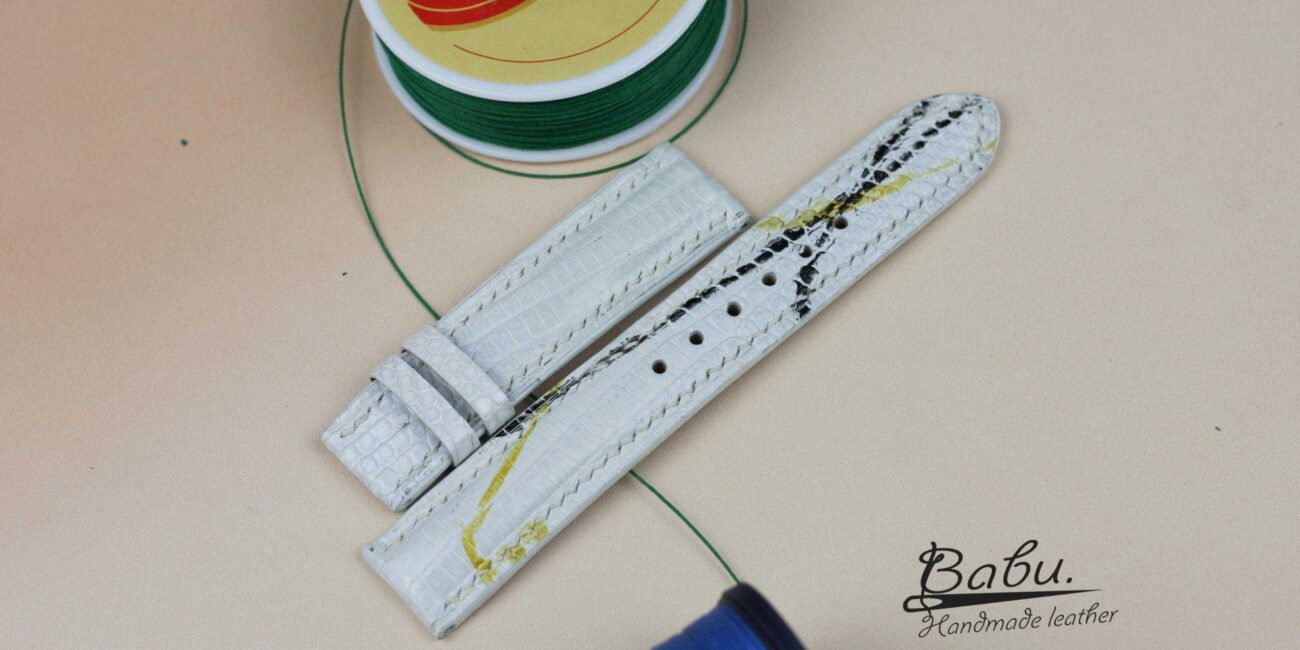 Have you ever wanted to make a beautiful watch strap for your watch by yourself? Just try do it after reading the following tips on how to make a perfect watch strap by yourself.
We will give you some tips on how to make a leather watch strap. It will take a lot of times, so be calm and patient. Firstly, you need to prepare for some necessary tools to start.
Step 1: This is what you need to make a leather watch strap. In case you cannot find any of them, you can make it on your own. Some other tools are not in the photo including a large leather sheet, a piece of cloth, glue and a hole puncher.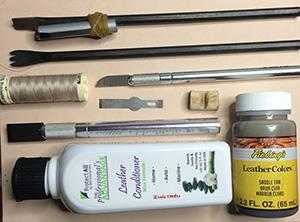 Step 2: cut two pieces of leather of the same size. 20mm x 22 mm is the size of the leather pieces in the photo. After that fold the two leather pieces into two. Remember you should leave about 3cm on the top, and fold it. You need to mark those folds, which will help in the next steps.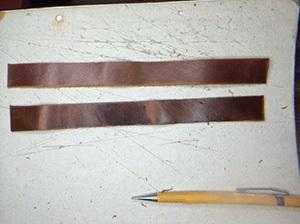 Step 3: In this step, you need to thin the leather at the folds. I use a exacto knife and scrape the leather to get it right. Remember that you just make it thinner so that you can easily fold it.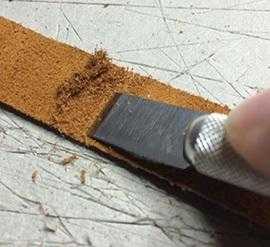 Step 4: To cut the leather watch strap as your expectation, you can cut a paper draft based on the shape of watch strap that you like.
Step 5: Hole punching step. You should use a flat hole puncher with a pen cap to make a groove along the leather strap, and then place the tip of the pen on the edge of the leather strap and punch holes along it. On the grooves, you mark the holes with a sharp punch or a fork.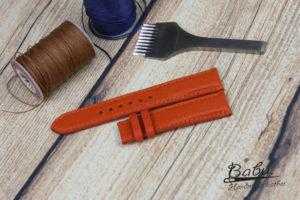 Step 6: Inside the strap is a piece of leather. After that you start stitching, the needle must pierce through the holes marked previously. And then, you use fabric glue to paste it, but remember you should not use too much glue because it will harden you strap.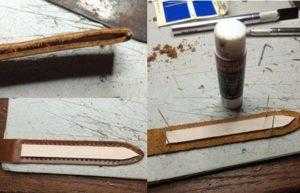 Step 7: this is the final step of making leather strap. We will turn to the step of buckle and hole punching.

Step 8: you should measure the width of buckle and mark it. After that you fold over the lid and cut above the label.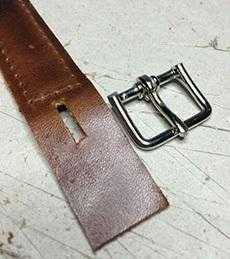 Step 9: This is a fairly easy step. Just sew through the holes you punched.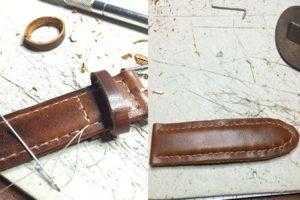 Step 10: carefully examine the stitched straps.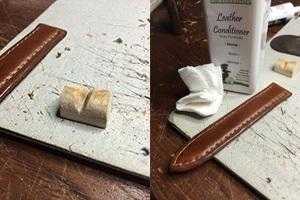 Step 11: The most difficult thing is to punch holes evenly spaced. If you don't have a string stapler, just use a small metal pipe and a hammer.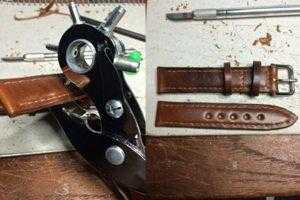 Step 12: Everything is done. You just need to attach the leather strap to your watch.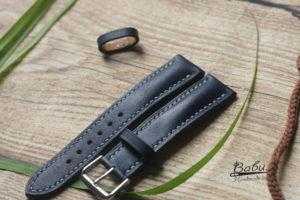 We hope that with our tips, you can easily make a leather strap on your own.