What is clutch? Collection of newest clutch for men
One of indispensable items of modern men is Men clutch. However, it is untrue that it is widely known by everyone. So what is Clutch?
What is Clutch and its origin.
"Appeared in 1950s, this is an accessory worn by wealthy ladies in parties. Clutch has no strap and designed in big form. Gradually, "clutch" was designed in small size, various styles and long strap, short strap. It can be big or just small as a tennis ball"
Nowadays, clutch becomes more and more popular with numerous styles and made of different materials. Clutch is familiar to female but "Clutch for men" is not commonly known.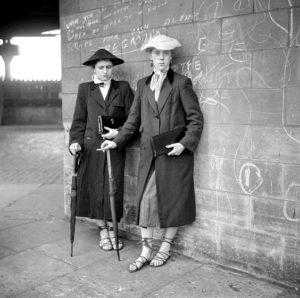 Clutch was worn by wealthy ladies in parties
2. Materials which was used to make up clutch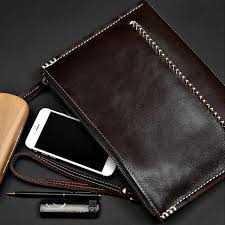 Beautiful clutch is used to contain cellphone, glasses, personal item
Most of clutch for men has simple color and design, therefore, to get a beautiful clutch, men are advised to pay more attention to materials. Clutch made of genuine leather should be given the first priority to. The glossy from clutch leather makes up the beauty of the purse. Moreover, genuine leather will assure the durability even after a long time using it.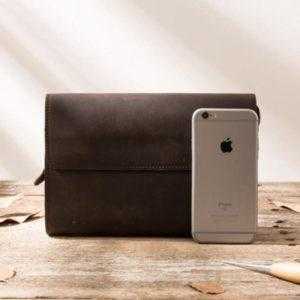 Clutch for men is made of waxy leather
There are many kinds of leather used to make clutch. For example, dusty crazy-horse leather is perfect to make gentle beauty of men stand-out.
Many people think crazy horse waxy must be from horse leather. Factually, it is cowhide covered with a wax layer named "crazy horse". This layer contributes to the cool and impressive scratches.
During leather-tanning process, they apply a special wax layer named Crazy horse to cowhide surface. After that, the leather is combed, the interaction melts the wax, contributing to uneven color and natural scratches on the leather.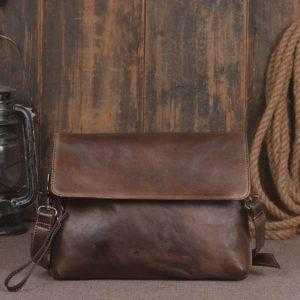 Clutch for men made of Veg leather
Veg leather or Vegetable-tanned or Da Moc in the other words, is tanned by tannin and other ingredient extracted from plans. This is the most natural way to tan leather. This way was applied for more than 200 years ago. The feature of this leather is that it has smell of plans and ground, together with the changes during using period.
Features of Veg – Tan leather:
High durability, many times as durable as other synthetic materials.
Neutral impact on health of user.
Durable, can be used for whole life or has science decomposition without causing environmental effect.
Can be made from healthy livestock leather only.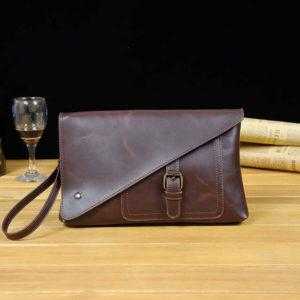 Clutch pullup
Pullup leather is the most beautiful and expensive leather of a cow thanks to 2 features: softness, has an external cover and can endure severe environment. Here is how pullup leather is made: choose the best piece of leather, then dye it, cover the leather with traditional aniline and pullup: wax crakle, savage and overlay it with a protective layer.
3. Application of clutch purse.
Have you ever thought of an accessory which is both useful and fashionable? Portable clutch purse is the answer for above question. It can help to contain many items like: mobile phone, notebook, drive license, a glasses, perfume, pen, mini ipad, or whatever small and necessary items that you need.
Clutch for men is ideal to be a gift for customer because of its luxury, convenience. It can even be used to contain ipad or car-warranty booklet.
So as to have a clutch of your own, please contact to:
Babu Handmade leather :  
Tel     : 0938 255 428
Email: Babuhandmade.com@gmail.com.