Experience of distinguishing alligator leather watch straps from other watch bands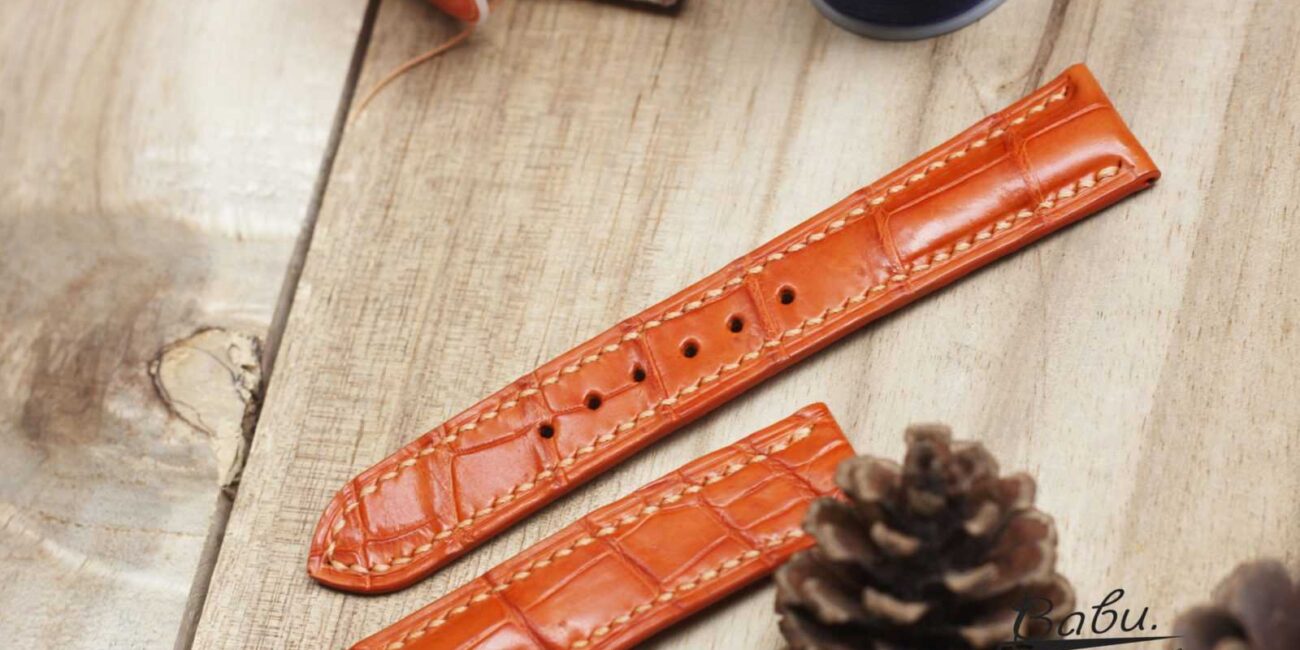 Watch band is an indispensable accessory for a wristwatch. Besides its original use purpose, watch bands also bring a high aesthetic value. The type of watch band you wear can affect your feeling of harmony, suitability, comfort, and confidence.
The models of watch bands have been increasingly various, which gives customers more choices. Do you know how to compare alligator leather watch strap with other watch bands? Let's figure out!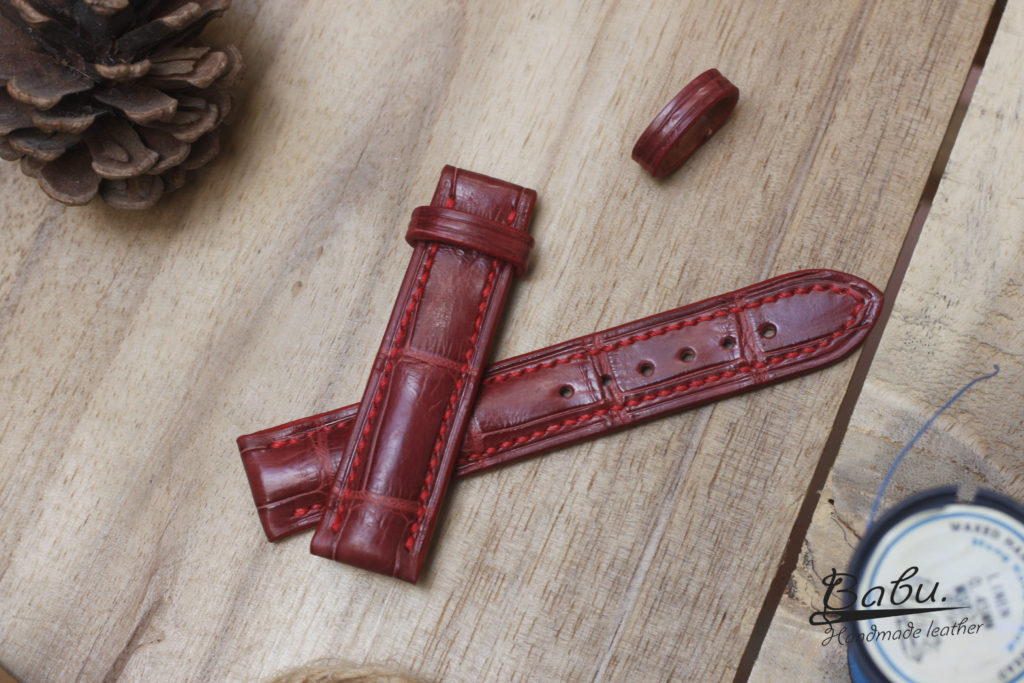 Alligator leather watch strap
Alligator leather, a high quality leather, is famous for its durability. The stronger the friction is, the less scratched it may get. The layer of alligator scales is like an armor with a wide range of non-duplicated skin textures and the softness creating the comfort for users.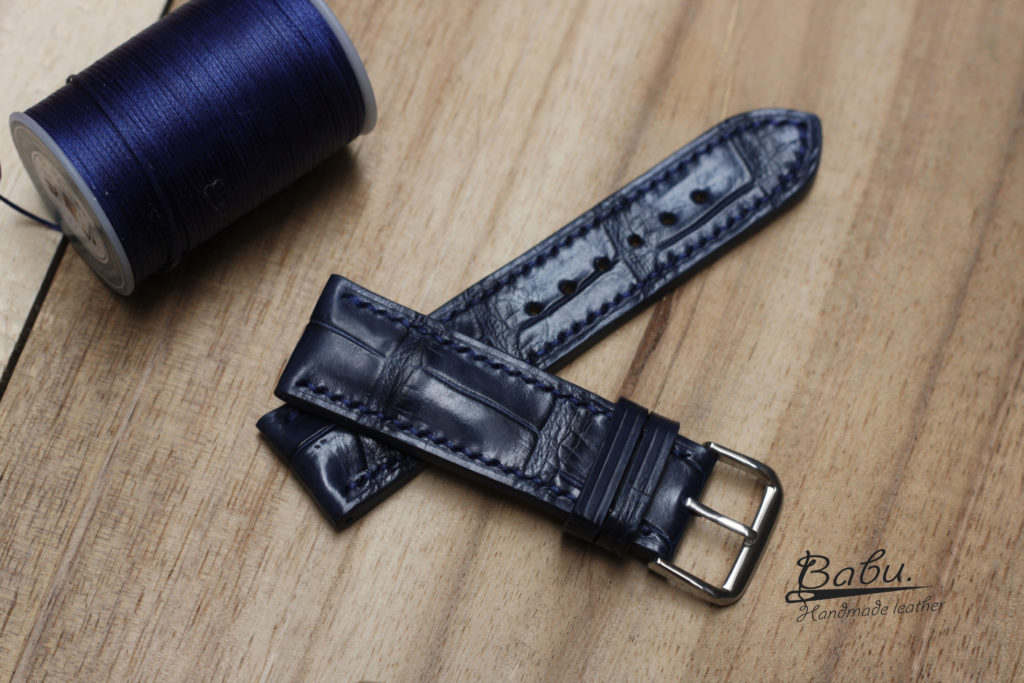 How to discern real alligator leather:
Step 1: Wet the real alligator leather watch strap: if you drop a small drop of water onto the surface of the real alligator leather watch strap, the water will be absorbed and spread evenly around. However, on the surface of fake alligator leather watch strap, the drop of water will roll off due to the fact that it is impossible for fake alligator watch strap to absorb water.
Step 2: Due to the high resilience of alligator leather watch straps, when being pressed hard, if alligator leather is real, your finger will leave a dent where you press and gradually fade away. Otherwise, your leather watch strap is a fake one because fake leather does not have a high resilience.
Simili leather band
What is simili leather band? It is a common name for all man-made leather products sold in the market. Simili is also called faux leather or pleather.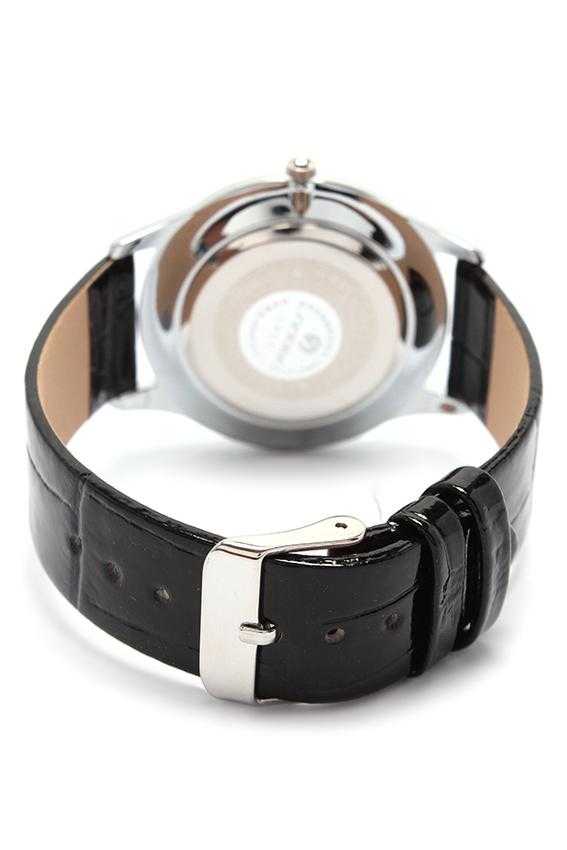 Advantages
Reasonable price
Various colors, easy to change based on user's hobby, and less dependent on natural colors like real leather.
Water proof, easy to be cleaned.
Drawbacks:
Not really high quality leather, and short lifespan.
Easy to be broken, and peel off in high temperature and humid environment, or soaked in water in a long time.
Unfriendly with the environment.
Easily irritate user's skin if not produced in a modern and safe environment.
PU leather band (synthetic leather)
What is PU leather?
It is also known as synthetic plastic, soft plastic leather, flexible plastic leather, and so on. PU leather is Simili covered with a layer of Polyurethane (PU).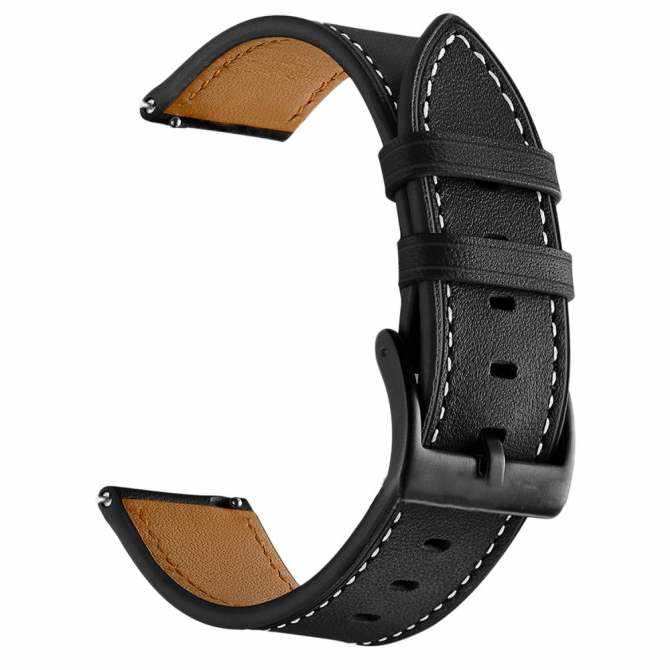 Advantages:
Be as soft as real leather
Easily cleaned
Easy to preserve and relatively durable
Disadvantages:
In spite of being almost similar to real leather, PU leather is flexible. When being pulled, it feels slightly stretched out like elastic band, and its durability is only half of that of real leather.
PU leather is also easy to be broken and peel off in high temperature and low humid environment or soaked in water in a long time.
Cowhide:
Cowhide is a soft and smooth material with a relatively high price. The skin pores are round, straight, and evenly distributed. Additionally, its toughness, durability, as well as abrasion resistance ability are the best of all leather types. Therefore, cowhide is widely used for all fashion products.
How to distinguish natural cowhide watch straps:
Cowhide is highly elastic. When you press and then release, the strap will quickly return to its initial state. It is almost impossible to get rid of the specific scent of cowhide, and thereby, cowhide watch straps still have a slight cowhide smell.
Cowhide watch strap has its own moisture to keep it soft. You can test this through the back of your cowhide watch strap.
The surface of real cowhide is a bit rough. If you look at cowhide watch strap carefully, you will see the straight, horizontal, and inverted leather texture in any order.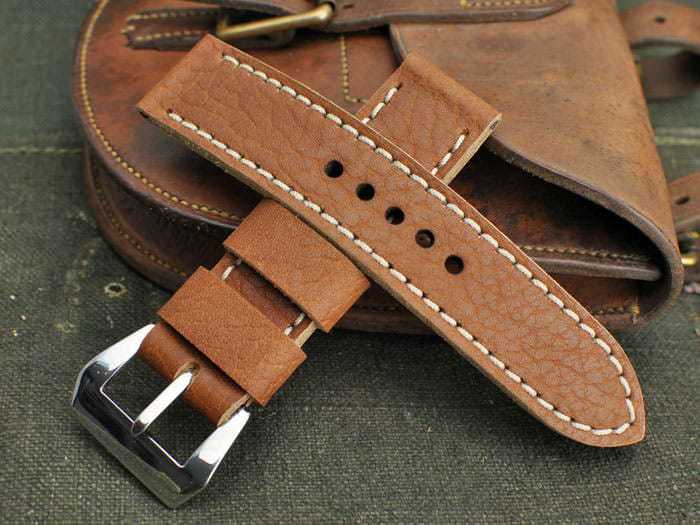 Ostrich leather
Ostrich leather, one of the most endurable leather types, contains natural oil against dryness, cracking, and hardening. It is 5 times softer and more durable when compared with cowhide. Besides, ostrich leather is quite ventilated, non-static, thermal insulated, and smooth with a unique and non-overlapping leather texture layer, which helps fashion products made from ostrich leather to have bright and joyful colors. This leather can be divided into 2 types: ostrich leg and body skin.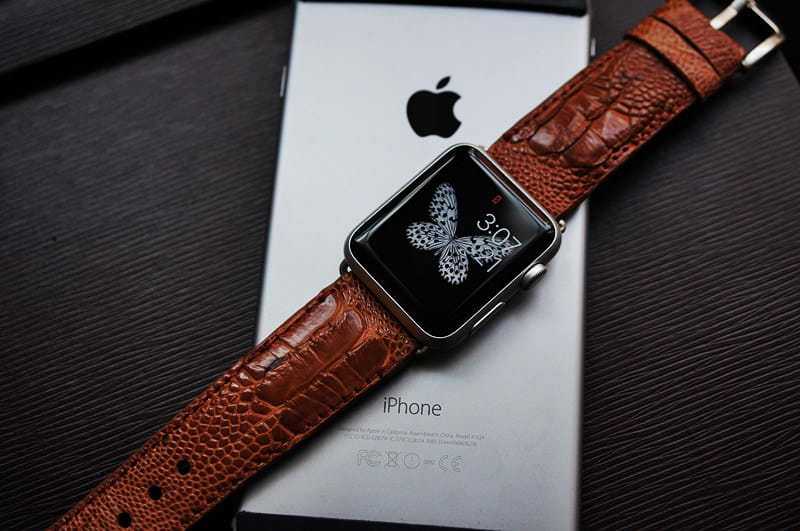 Titanium bracelets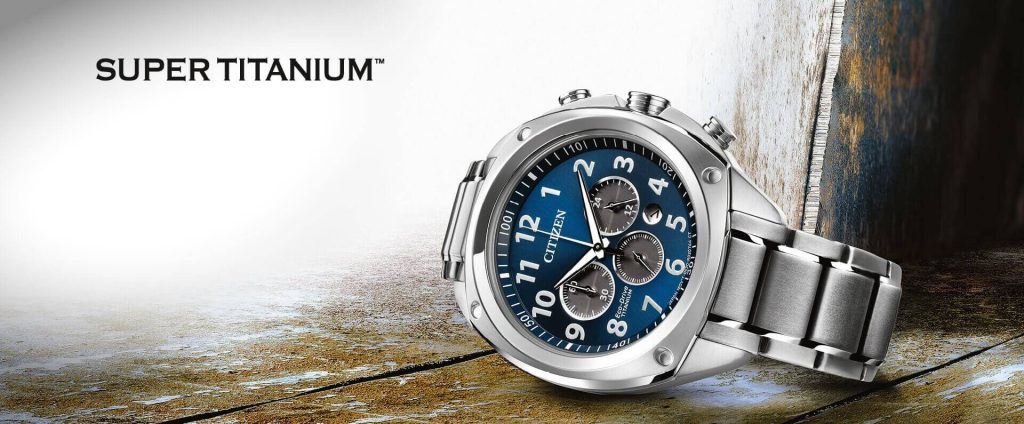 Titanium is a special material with some outstanding features: super-hard, superlight, antioxidant. It is 5 times harder and 40% lighter than normal steels. With these amazing features, titanium is known as a great material used for high quality wristwatches with high price ranges.

By the way, we have listed at least 6 different types of watch bands, right? Which one do you like most? Share with us!
Remember: whichever material your watch band is, it will create its own style and need to be used and preserved properly.