How To Choose The Best Belt For Male Jeans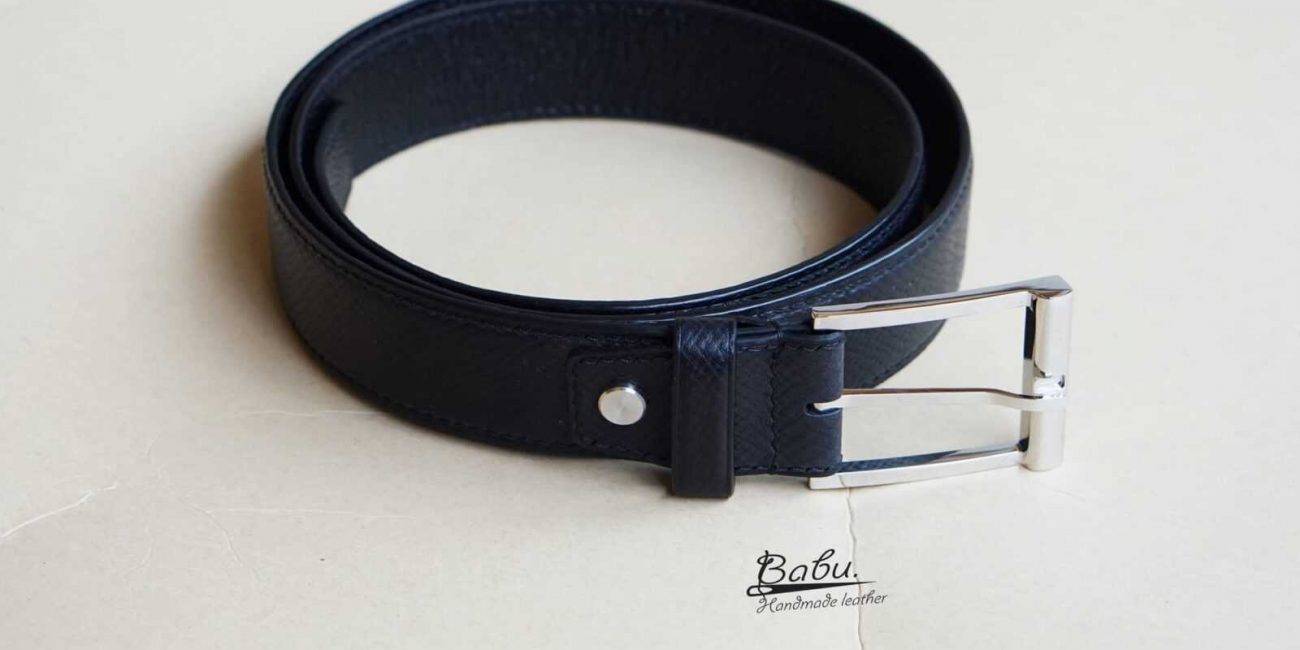 Jeans are one of most preferable clothes for males because jeans are quite easy to mix and match with other costumes, and make men more stylish. Nonetheless, you do not always know how to choose the most suitable belt to mix and match with jeans. Here are some notes for you to choose belt for male jeans and some eye-catching belt designs. Let's see!
Secrets to choose belts for male jeans
Belts for jeans are not too picky. Based on your hobby and style, belts can be made from leather or hessian. Nowadays, almost all males prefer real leather belt for their jeans due to its convenience and unique beauty.
A hessian belt looks wild and youthful; meanwhile, a belt made from leather will create an appearance of an elegant, handsome, generous, powerful, and stylish man like an American cowboy. Normally, you don't have time for washing hessian belts; thereby, a leather belt is a perfect choice because it is extremely easy to clean. Furthermore, leather belts is flexible, highly durable, unique, and classy.
If you are looking for a leather belt for jean, you can drop by Babu Handmade Leather Shop to try our 100% genuine leather belts. Many male customers have trusted in our leather products because Babu is known as a shop of prestige and quality.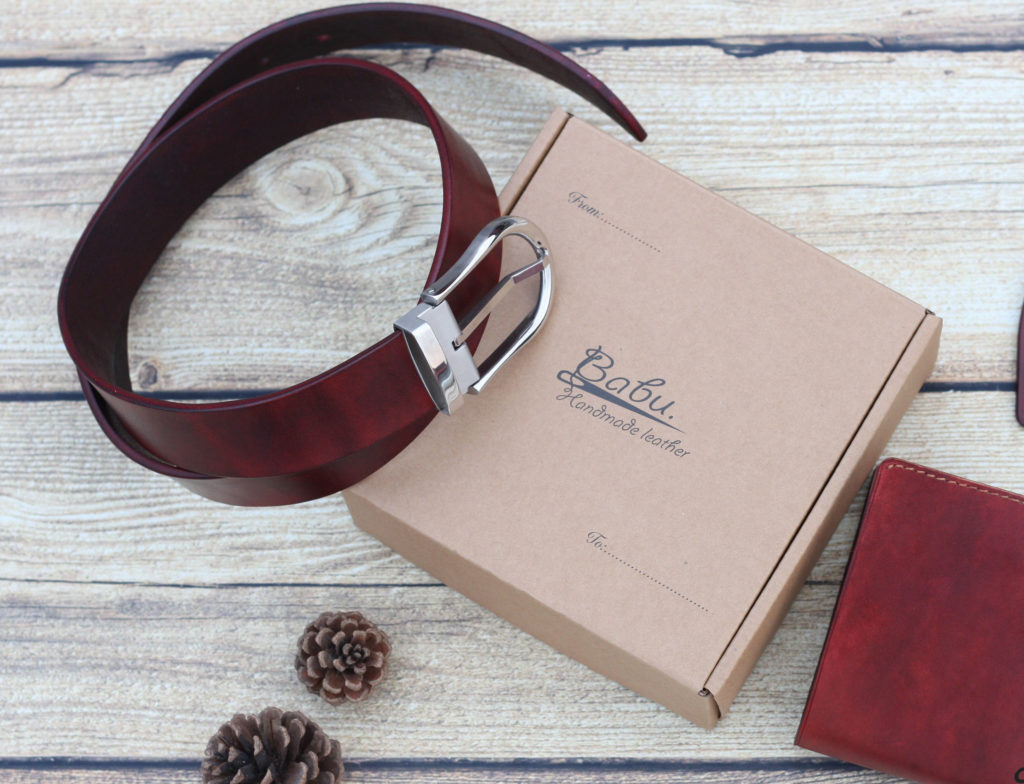 Do not choose small belts
Perhaps you don't know that the size of belt loop of jeans is always larger than regular trousers because jeans are naturally heavier and bigger. That's the reason why you should choose a big and sturdy belt. Not only does it help to keep your jeans in form, but it also makes your outfit more fashionable. Therefore, a small belt with small buckle is not suitable because it is too small when compared with your jeans.
Based on the circumstances of use
Depending on each circumstance, you can choose a suitable belt for each pair of jeans. In a formal environment like workplace, you should dress smartly. Don't choose a pair of scratch or ripped jeans! So, a belt with a simple buckle and subdued color can be the best choice for you.
In contrast, when going out, you can be comfortable to "let your hair down" by wearing a pair of dusty jeans and choose a belt with unique color and buckle to refresh yourself.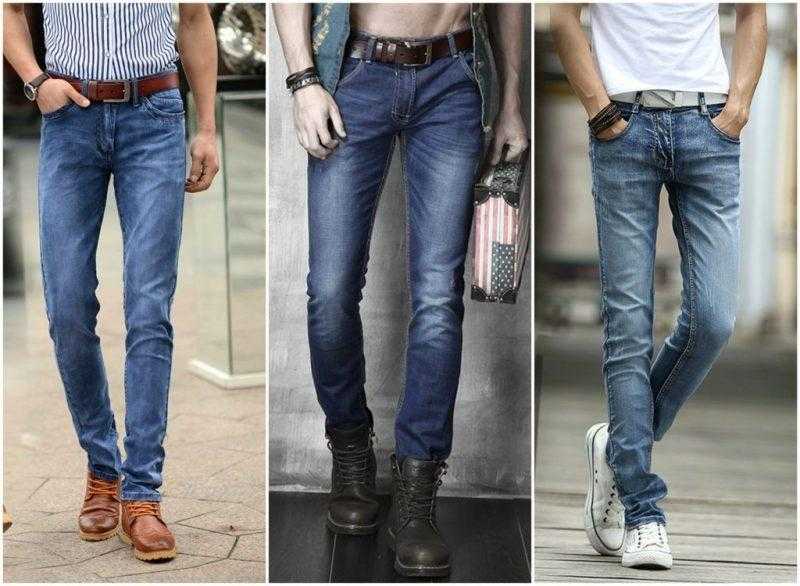 Nice models of male jeans belts
Babu Handmade will recommend 3 dedicated jeans belt models that you should own at least one in your wardrobe.
Jean belt model that should be named first is Black Vachetta Leather Belt LB054. This belt model, made of 100% real cowhide, is welcomed the most by men. With the design of parallel seam lines on the dark navy blue leather, the belt brings you a feeling of youthfulness, freshness, and enthusiasm, which can satisfy even the most demanding customers. It is a perfectly match for light blue, dark blue and black jeans.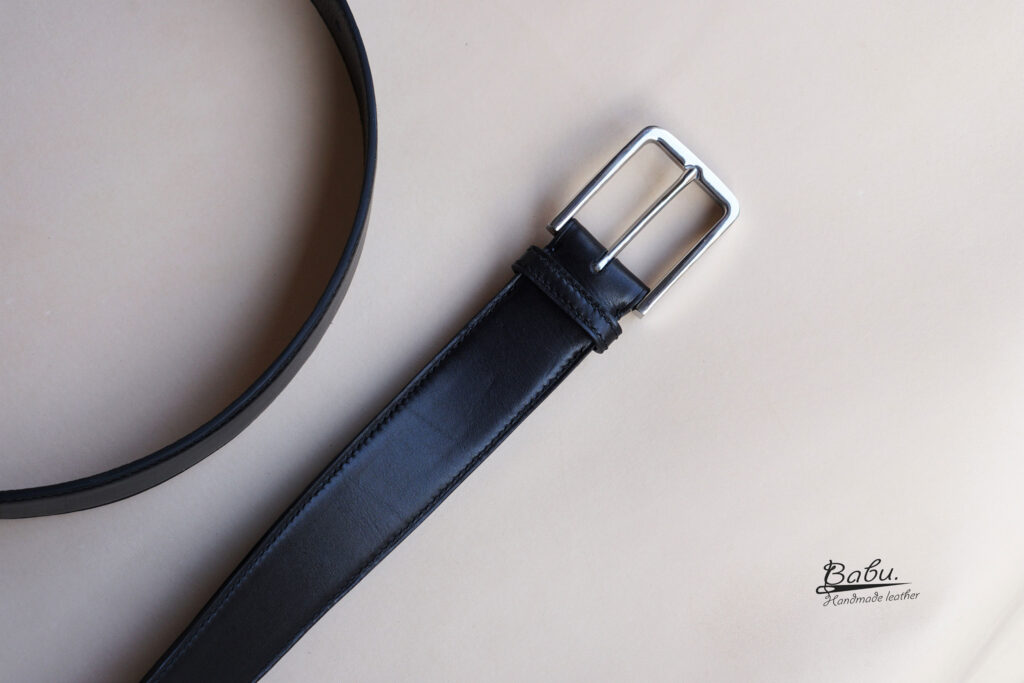 LB054 is a traditional black belt for an authentic man. Perhaps many people may think that black color is a little boring, and so is a black belt. Nevertheless, LB054 proved that they are not. The grooved lines on the cowhide sheet surface subtly and smoothly stretching from the head to the end of the belt create a perfect appearance
If you are a fan of vintage style and want to change a bit, try leather belt for jean LB028 . Brown cowhide evokes a deep, manly appearance which is perfectly suitable for the materials of male jeans. You can mix and match this belt with shoes or handbag which are in the same color spectrum to ensure the harmony of the overall outfit.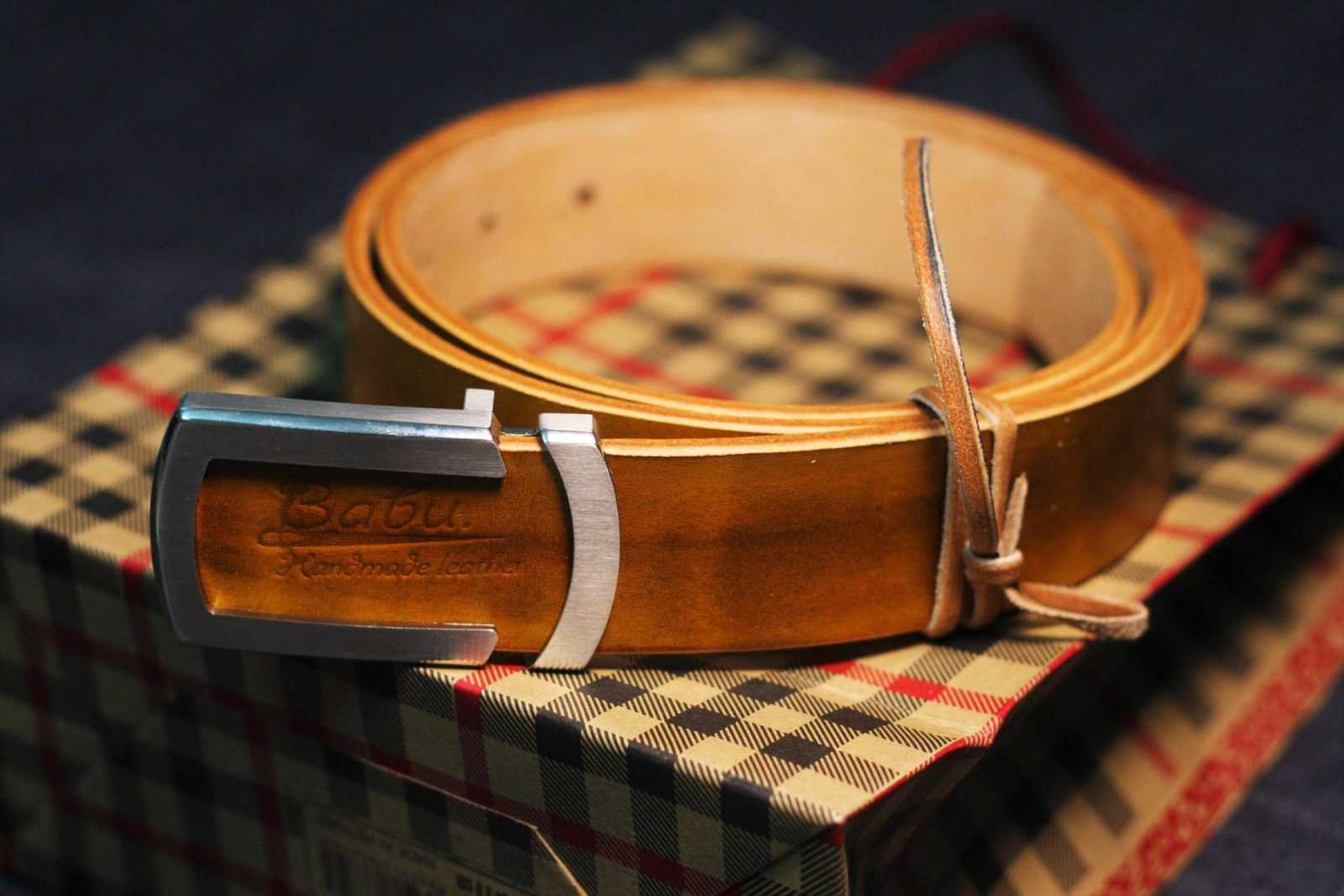 Above are some best-seller belts for jeans in Babu Handmade Leather shop, along with some tips and experience for you to choose as well as mix and match jeans and belts properly. Babu hopes that you can effectively and successfully use these tips.