In search of a slim leather card wallet?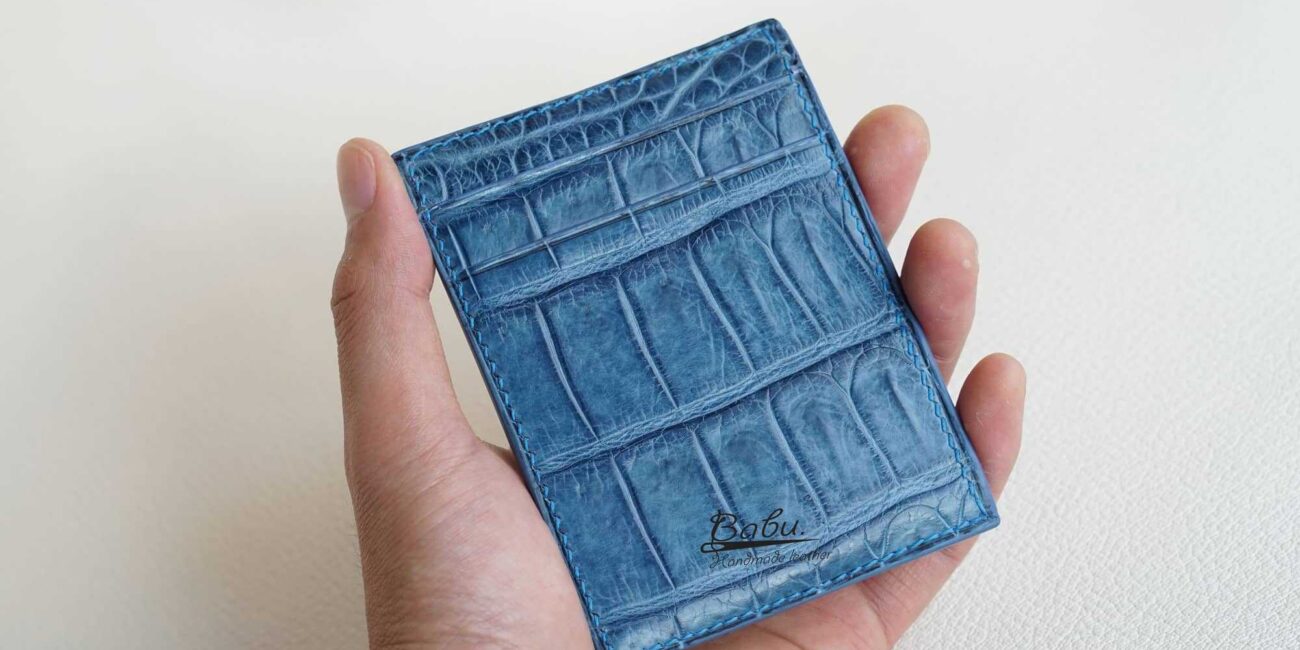 The popularity of minimalist wallets for men is on the rise these days as more men are realizing the negative impact that a bulky wallet can have on their overall appearance and back pain.
Slim leather card wallets for men from Babu Handmade Leather offer a much better solution for your posture, circulation, and overall style compared to those bulging bifold wallets.
Simplicity is key when it comes to minimalist wallets
Nowadays, everyone wants things to be easier and their lives simplified. This includes having something small enough to slip into their pockets or bags without having to carry around a big, cumbersome wallet.
If you're wondering why you should opt for a front pocket wallet, the compact design of these wallets is perfect for easy front pocket carry. You can fit up to seven cards in these slim wallets for men and still feel like you're carrying something lightweight, rather than a brick. Slim wallets for men are not only minimalist in design but also slim enough to fit comfortably in your front pocket without weighing you down.
Find the best credit card holder for your needs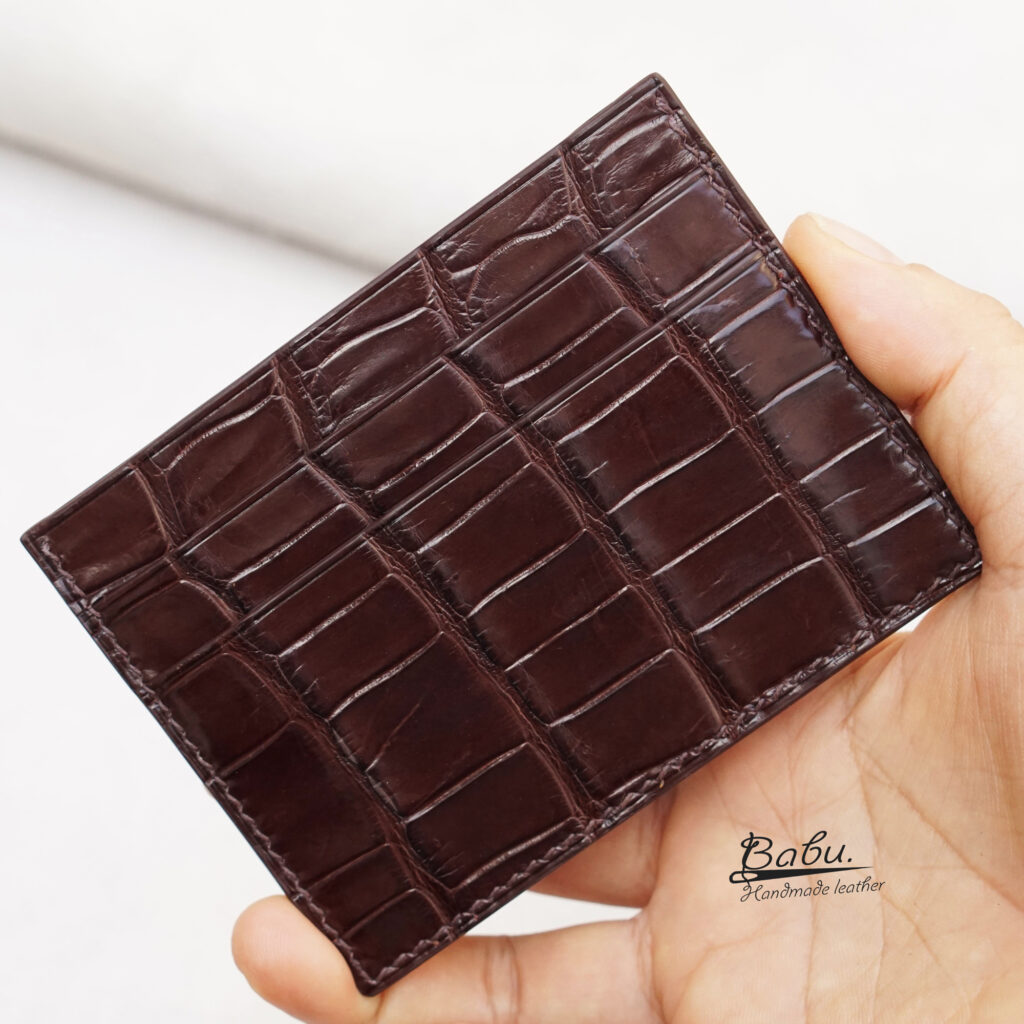 To find the best card holder for your needs, start by considering how many credit and debit cards you usually carry in your traditional wallet. Simplify it by carrying just the essential cards and some folded cash. This will give you an idea of the size of the minimalist wallet you should be looking for.
Here's why you need a slim card wallet: it's sleek and slim enough to effortlessly slide into either your front or back pocket, while still allowing you to carry an impressive number of cards.
To slim down your pocket contents, the first step is to stop carrying unnecessary items in your wallet. Stick to carrying only one credit card at a time, as it's not only better for your mental health but also helps reduce impulse buying. Additionally, keeping an emergency $20 bill can come in handy for unexpected situations.
What I particularly like about the new slim wallet from Babu Handmade Leather is its minimalist design. Made with full grain leather, it's a great alternative for those who have been teased by friends for carrying a fat trifold wallet in their back pocket. Consider switching to a minimalist wallet to hold your credit and debit cards instead.
Carrying around a big bulging wallet is not only uncomfortable but can also pose a safety risk when you have too much cash and cards in your pockets. If you've experienced similar frustrations and have been contemplating getting rid of your wallet, look no further than this slim leather card holder. Once you start using it, you'll never go back.
Why should we use a full grain leather wallet
Investing in a full grain leather front pocket wallet is a wise decision. Made from genuine leather, these wallets are built to last a lifetime. At Babu Handmade Leather, we only use real leather, ensuring our products meet superior standards. These slim wallets are small enough to fit in any pocket, offering security for your credit cards and cash.
If you have any questions or concerns about our best minimalist wallets or any other wallets, feel free to reach out to us. We'll respond to your inquiries as quickly as possible.
Slim wallets are the solution to the problem of carrying too much in your pockets. They allow you to carry just enough cash and credit cards without everything falling out when you sit down or bend over. Additionally, slim wallets keep things organized, preventing loose bills from floating around. Our leather card holder, for instance, has room for 3-4 credit cards and folded bills for emergencies. Say goodbye to those bulky, outdated wallets!
A slim leather card wallet is the best minimalist wallet choice
When choosing the right minimalist wallet for you, consider your preferences. Are you tired of carrying a fat wallet in your pocket? In the digital age, many men store their digital credit cards on their phones, so they only need a compact wallet that can hold a few bucks and up to six cards.
A slim leather card wallet is the best minimalist wallet choice. It provides quick access to cash with its cash pocket or money clip. Your preference for quick access or added security will determine the type of minimalist wallet that suits you best.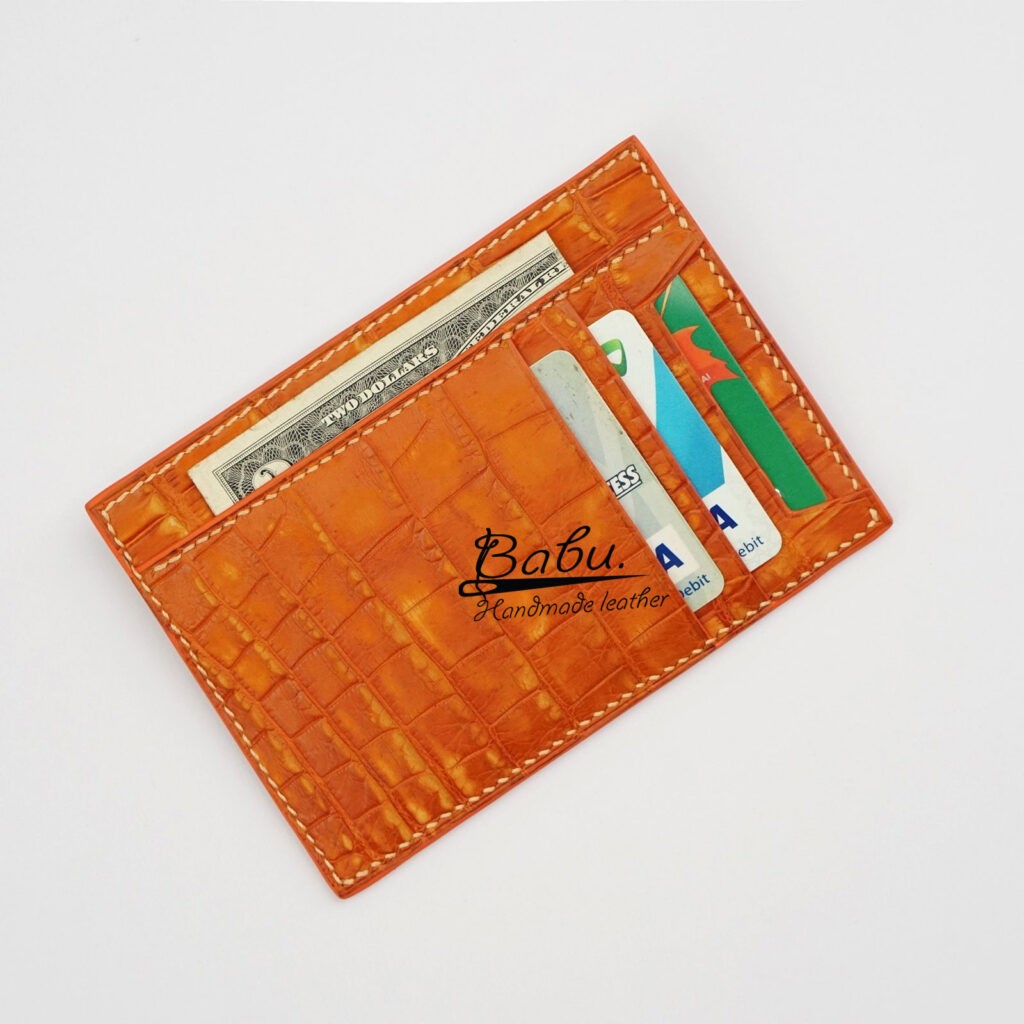 Frequently asked questions about carrying a slim card wallet:
What should I do if I lose my card?
How can I keep track of all my cards?
What size should my slim wallet be?
Which type of minimalist wallet is best for me?
How do I decide which slim card holder to choose from?
Carry only the essentials with you. Instead of your driver's license, carry your ID card. When leaving the house, make sure you only bring the necessary items such as cash, ID, and credit cards. It's better to pay with credit cards rather than debit cards. If a store doesn't accept cards or checks, leave your debit card at home. Embrace minimalism by putting loose change into a jar at home and using it to purchase something you need every few months or save it for the future.
The modern alternative to a traditional wallet is a slim wallet. It's comfortable and convenient, allowing you to carry all the essentials without bulk. Our slim card holders can accommodate 4-6 credit cards, cash, and even a few business or debit cards in the fold-out ID window. Made from high-quality leather, they look great, feel great in your pocket, and are built to last for years. They are perfect if you're looking for something less bulky than traditional bifold wallets but still want to keep everything secure while on the go. They also make great gift ideas!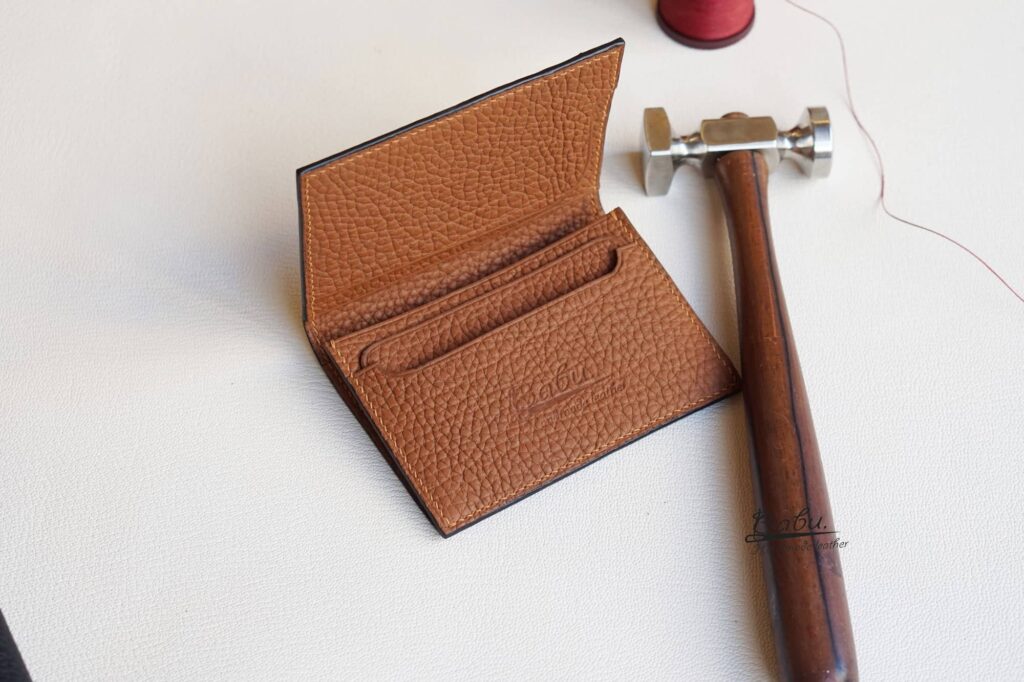 Choose the best slim wallet for men. Carrying an oversized wallet is unpleasant and distorts your clothes and posture. Opt for a slim wallet that offers both minimalist design and practicality. Our minimalist card holders have slots for three or five cards, as well as a cash pocket
So, if you're looking for a slim leather card wallet, consider the options available to you. Find the one that suits your style and needs, and enjoy the convenience and comfort it brings to your everyday carry.