[Tanned leather] Popular leathers in leather fashion
Right in the past, human used deer leather, bear leather to make shoes walking on snow on Alps mountain in Italy. Thousands of year have been passing, purpose of using leather to protect our foot haven't changed.
ROUGH OUT
Simply speaking, rough out leather is full grain leather but rough surface is kept outside, the smooth surface is kept inside.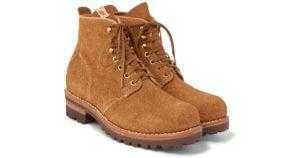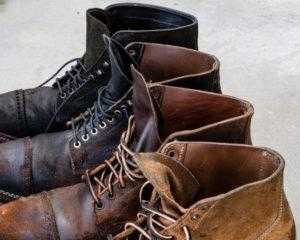 Getting a glimpse of rough out, it seems like suede, but basically, it is different. Babu will distinguish them in suede leather part below. Being made of full grain leather (the best leather), rough out is used to make boots which are walked on snowy mountain and used by marine thanks to leather's good quality, thickness and high friction resistance (it's full grain leather). Leather's gloss is not demanded so that the rough surface is outside for increasing ventilation for shoes. Nowadays, rough out leather is widely applied in fashion, products made of full grain leather is quite expensive.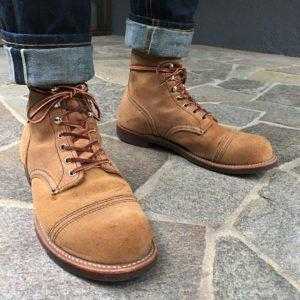 A pair of boots made of rough out is uncontroversially perfect when combined to jeans
VEG TANNED
There are many ways to tan leather, but vegetable tanned is the most healthy and environmental- friendly one. It originated in the past and was tanned manually in acid which was found in some organs of plans such as barks, branches, leaves, and even the fruits. Before coloring the surface, it has bright beige color, looks natural, and has slight smell of wood and ground.
Veg tanned leather absorbs water easily and is relatively expensive. But it is durable and supple. After a period of use, its color turns to dark and has the beauty of natural gloss.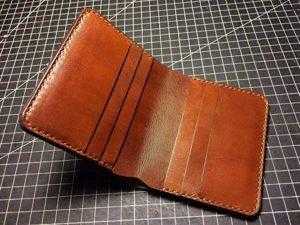 PULL UP
Pull up leather is dyed in aniline method, soaked in natural oil or wax instead of being covered by a paint and color power layer. Pulling up the leather from the down up by your finger, you can see brighter streaks in the leather.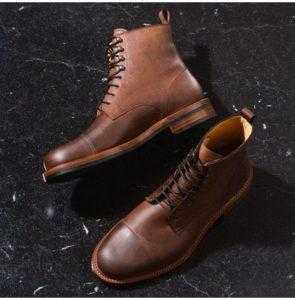 Scratches on the leather piece can be see easily but can be eliminated by rubbing your hand on it. Therefore, leather is durable and can withstands friction well.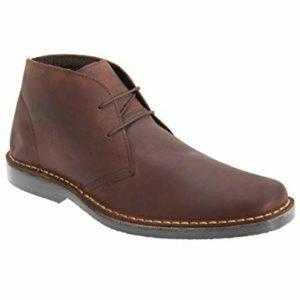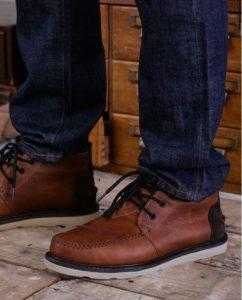 CHAMOIS
Chamois originally was from chamois – a big mountain goat living in Europe mountain. When chamois was in danger of extinction, sheep was used instead, and it proved the better quality comparing to chamois. Therefore, chamois nowadays is mostly made of sheepskin. It is a unique kind of leather as it is tanned in fish oil which make a luxurious and soft look in gold color.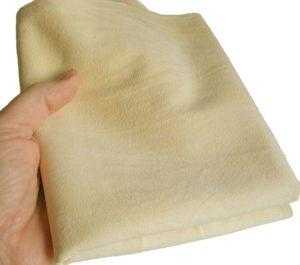 Because sheepskin is a good water-absorbing material, it's able to take in oil and wax well which made sheepskin products waterproof after being waxed and oiled. Moreover, this process made sheepskin a soft and smooth material.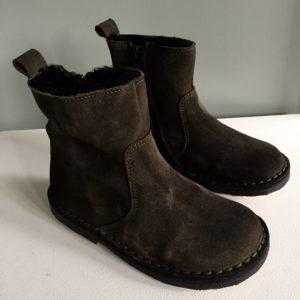 Sheepskin can even be used to make nubuck: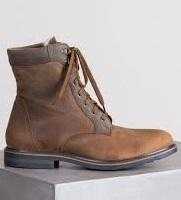 SUEDE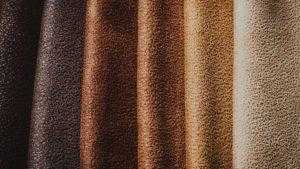 Like rough out leather, suede has been made slightly rough but polished as well so that it has more even texture than rough out ( in the natural and dusty style), has necessary softness and smoothness. Like rough out, suede is somehow special and unique comparing to other materials. The difference between rough out and suede is that suede is made of split leather while rough out is of full grain leather (however, it is durable during time if it is preserved appropriately) and ideal for summer and early autumn.
NUBUCK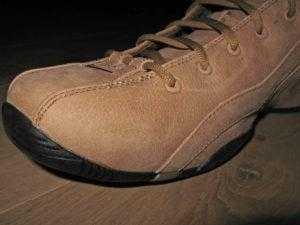 Nubuck leather is made of full grain leather whose grain surface was processed before by slightly roughing and polishing. Therefore, by looking closely, we can notice small protein fibers which looks like velet. Nubuck is similar to suede but more durable thanks to its composition from full grain leather, hence, the price of nubuck is higher than suede's.
SCOTCH GRAIN
Scotch grain – is also known as pebble grain – is discovered in Scotland.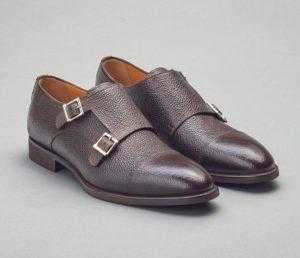 Ancient Scottish people modeled leather piece with barley from old whiskey barrels, which causes leather to retract and create a unique feature (grainy) for scotch grain. Scotch grain is weather resistant, and endures better than other kind of leather.
CORRECTED GRAIN LEATHER.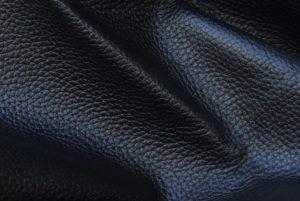 Corrected grain leather is top grain leather after having its surface roughed and polished so as to remove natural scratches, scars, mosquito bite, so on, of the animals. After that, it is dyed and embossed so as to be resemble the grainy texture of natural or pebble leather.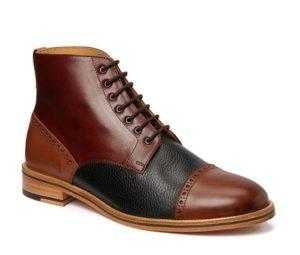 The boots seems to be more distinguish by being innovative in vamp part (shoes top) with
corrected grain leather.
FULL GRAIN LEATHER.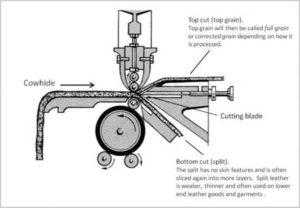 Full grain leather is the top grain leather without being roughed and polished its surface to remove scratches and natural scars, mosquito bites,…, of the animals. Therefore, full grain leather
SHELL CORDOVAN
Being consider a magic leather, shell cordovan is one of the rarest and the most durable materials on Earth. Shell Cordovan is taken from horse's butt skin, which has narrow pore helping to resist water and wrinkle well, shell cordovan leather can only make wrinkle in places needing to stretch leather ( like vamp shoes) meanwhile cowhide can be wrinkled.
Shell cordovan can be durable for decades if it is reserved appropriately. As it is rare and costly, price for a pair shoes of shell cordovan is normally expensive (more than 300 USD) and it has several colors only.
Below is a pair of penny loafers made of shell cordovan by Horween – a company famous for tanning leather whose burgundy No.8 color proved its as well as Horween's position on the market.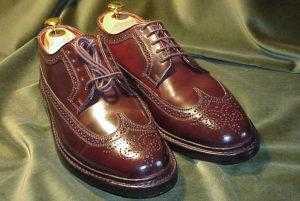 CALFSKIN
Normally, a pair of shoes is made of cowhide, but calfskin is skin of calf. It is soft, thin and smooth but more durable and especially not have scratches or scars comparing to cowhide. Therefore, calfskin is ideal material in Medieval for noting document when paper was not available that time. About shoes, calfskin is suitable because it has high glossy and its lifespan can prolong for years if it re reserved in right ways. If you can have a pair of shoes only, just choose a pair made of calfskin. Mr. B's is a high class product of ALDO so that calfskin is used for this penny loafers:
PATENT LEATHER
Patent leather is tanned, dyed and processed like other ordinary leather, but need completing by a high-gloss chemical layer to create patent leather as a shiny mirror. Patent leather is light, thin and made from calfskin so it is expensive. However, patent leather can be made of skin of whatever animals, even artificial one to decrease the cost. Patent leather made from leather is commonly more expensive than an artificial one. For a long time, patent leather has been a precious material so that it is black to be suitable for tuxedo.
EXOTIC LEATHER.
Furthermore, other kinds of leather are also used in shoes fashion industry such as buffalo leather, pigskin, goat skin, camel skin, alligator skin, ostrich skin, lizard leather, so on. Babu will tell you later in the article.