What is pull-up cowhide? What is waxed cowhide? What is called waxed "crazy horse" leather and how to clean, care and protect these types of leather?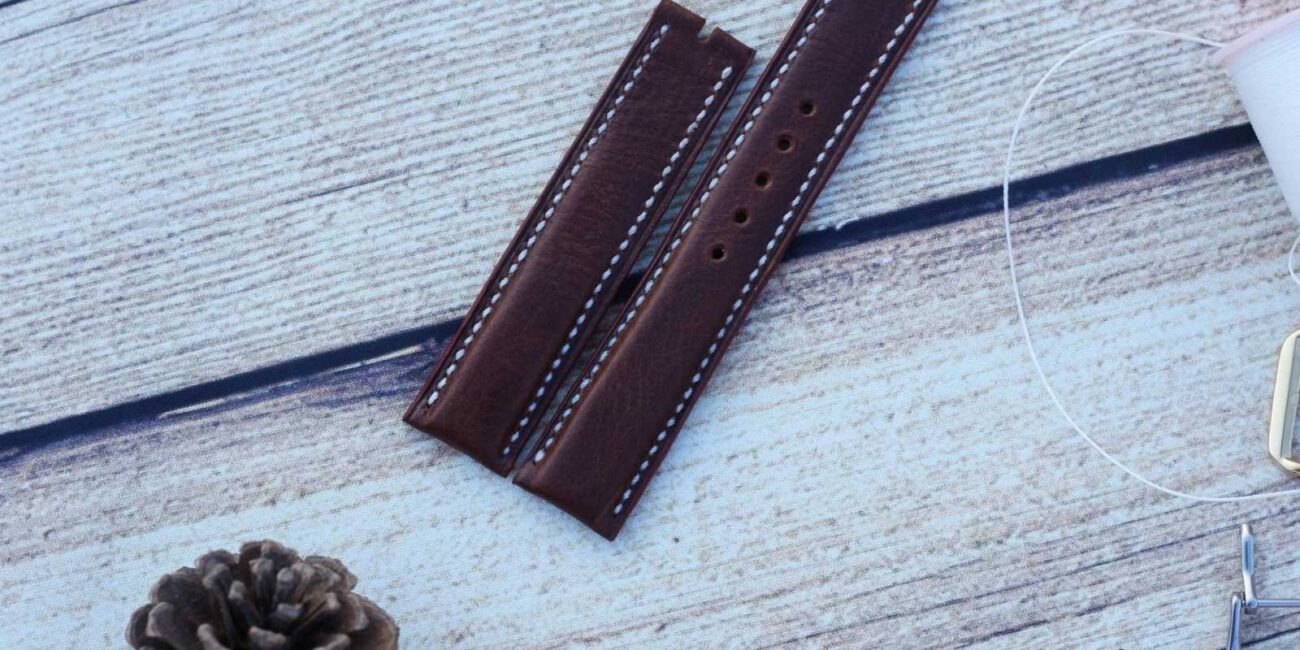 You have probably heard the apparently familiar term waxed leather, pull-up leather, crazy horse, but you don't really understand what they mean. In this post, Babu will clarify these terms to help you understand more about them.
Pull-up leather and its advantages and disadvantages
Pull Up leather is a type of aniline leather that is coloured with aniline dyes that are sealed using natural oils and/or waxes instead of paints, pigments and top coats. They end up having a coloured wax or oil finish on the top. Pull-Up leather is therefore also called as waxed leather or oiled leather. They are mainly used for making shoes and bags but they have also been used for making furniture. The main characteristic of these leather types is they develop patina very quickly. Pull Up leather also have a lighter colour when they are stretched or when they get scratched.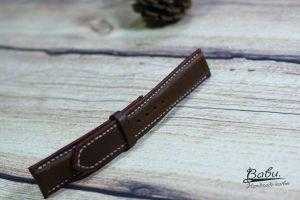 Watch strap made from pull-up leather
Pull-up leather is said to be the nicest and most expensive part of a cow. It is chosen from the best part of cowhide, dyed, coated with a layer of aniline, and then pulled up by using wax crakle, savage and finally having a protective oil finish on the top.
Advantage: Pull Up leather is extremely soft and feels very natural. They develop a beautiful patina and have a lived in look.
Disadvantage: The leather gets scratched easily and you can remove some of the colour if you rub the surface with a damp cloth.
Note: They are porous leathers and hence need to be protected from the outset as liquids can penetrate the surface and cause stains which can be difficult to remove.  Pull Up leather should not be confused with PU leather. These are polyurethane coated split leather called PU-Leather or Bicast. Please refer to the appropriate manual.
There are some methods to identify Pull-up leather:
Slightly scratch the surface of the leather to see whether the colour of the scratch is lighter than the other parts or not. If it is, you can 90% sure that it is Pull-up; however, it can be Nubuck leather as well because some other leather types have the similar characteristic.
Or you can rub gently on the top with a wet finger to see whether it darkens or not. If it does, it is Pull-up leather, and when drying, it will become as normal.
Besides, you can apply a protective cream to the surface of leather and let it dry. If after drying, the cream doesn't leave any trace, it is definitely pull-up.
How to clean & protect Pull Up leather?
Most new oiled and waxed leather(Pull up leather) are usually porous. Water, wine, coffee and other fluids will penetrate into the leather and can cause stains that are hard to remove by general cleaning. Find out how porous your leather is by running a simple test. Rub or drip a drop of water in a hidden area and check if water penetrates the surface. If it is Pull Up leather, you will notice it penetrates the surface. You should use moisturizer or aniline to care pull-up leather. Don't get the cloth too wet and don't rub too hard, all the while ensuring you don't stain the surface or remove any colour.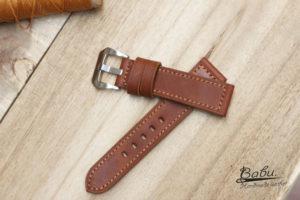 Waxed leather strap
Waxed leather is a branch of pull-up leather. Therefore, it has the same characteristics as pull-up as well. The next part will be about a more special leather – crazy horse leather.
What is called crazy horse leather?
When listening to this leather name, you may think that it is horse leather, but actually it is cowhide which can be called "crazy horse waxed cowhide".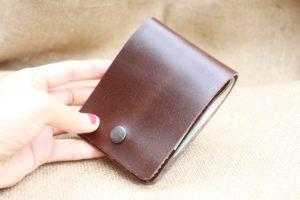 Crazy horse leather, also known as saddle leather, is made by applying a special kind of wax to the already smooth, full grain leather surface. Wax enhances the fibers of the leather, and when they are scratched or rubbed, the natural color of the leather changes its hue and gives it an antique look.
The process of making a crazy horse leather is to apply a layer of wax to the leather to create a unique effect by giving it a little bit of friction and scratches that can make minor changes to the shading and appearance of the material. This gives it a uniquely rustic, vintage look that will become beautiful over time. Of course, through the wear and tear, the crazy horse will become a scratched, scratched area and a rubbed area, showing a change of color tone that truly reflects the retro look.
Crazy horse leather should be cared and protected as the way pull-up leather is.
BABU HANDMADE LEATHER WORKSHOP
Specialises on making high quality handmade products