What is Shell Cordovan leather?
Many people may ask themselves a question "Is it worthy to spend a huge amount of money buying a set of watch strap, wallet or even a pair of shoes made from shell Cordovan leather?". It is essential for you to gain more knowledge on this type of leather before you spend a great deal of money on leather goods made from Shell Cordovan as a saying "Get one's money's worth".
Photo: Shell Cordovan is known as "get one's money's worth"
Shell Cordovan leather (also known as horse butt hide) is one the world's most expensive leather types and commonly used to produce high-end shoes.
The main source of material of Shell Cordovan is horse butt part. However, the original material is goat leather, not horse leather.
Shell Cordovan is not full grain leather type, but it is the leather layer below the top grain layer. This leather layer has the structure of collagen fibers derived from flesh and cartilage. Separated from this, Shell Cordovan leather has a very smooth and flawless surface without pores.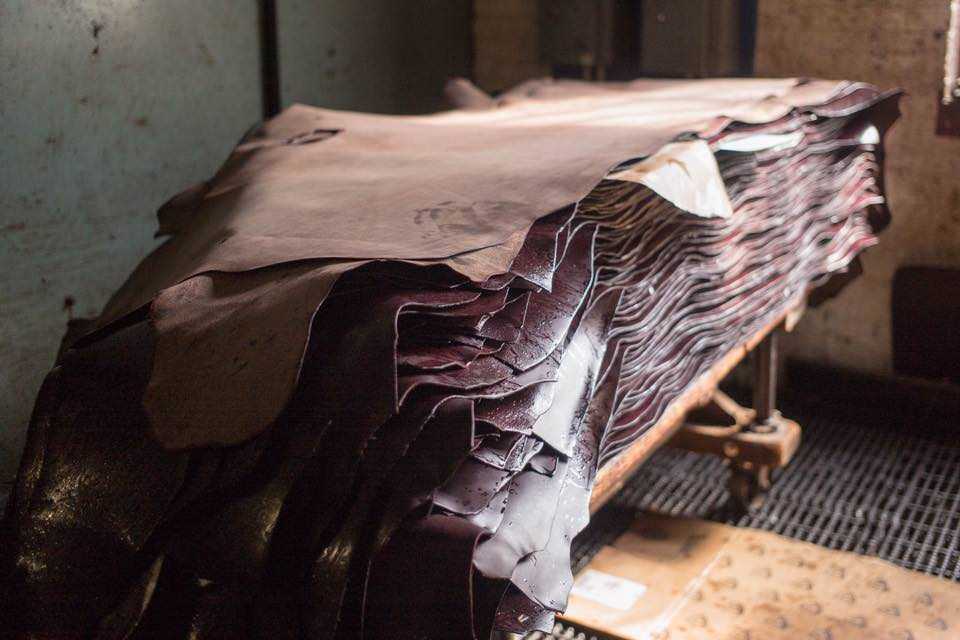 Photo: Smooth and flawless surface of Shell Cordovan
The "shell" refers to the hindquarter part of the hide once it has been split horizontally to remove the grain. The name "cordovan" derives from the city of Cordoba, and means "from Cordoba"; together the terms refer to this specific type of horse leather.
Unlike other leather, the shell is a membrane in the middle of two epidermis layers in the rear portion of a horse butt. The hindquarter portion of the hide used for shell cordovan begins at about 24″ from the tail and extending 24-28″ on either side of the horse. The exact size depends on the particular horse.
Shell cordovan is exceptionally durable. The pores are so dense on the hindquarters of a horse that they are not visible to the naked eye. The hide is naturally resistant to water (though not impervious) as well as stretching. Instead of creasing, shell cordovan ripples.
Photo: The characteristic of this type of leather is thick and polished, perfectly durable.
The history of Shell Cordovan
Firstly, the name of this type of leather is derived from Córdaba – a city in Spain, and documented use of horse leather was the 17th century by the Visigoths and eventually by the Moors. However, an American made Shell Cordovan become the king of leather of all types. He was Isadore Hoorween – the founder of Horween leather company.
Horween Company
In addition, Cordovan also refers to the color of dark red with purple light.
The process of producing Shell Cordovan requires a lot of techniques and expenses, so until the end of 19th and early 20th century, they only use this method to make razor sharpener for barbershops.
Recently, Shell Cordovan is commonly used to make shoes, wallets and watch straps due to its high aesthetics, perfect quality, and absolute durability. Shell Cordovan is also famous for its unique anti-wrinkle characteristic.
The dyeing process of cordovan is incredibly complex, so there are only limited colors available for this type of leather. Normally, it takes about six months (Horween) and even 10 months (Shinki Hikaku) to finish the tanning and leather treatment. Meanwhile, industrial leather only takes 24 to 28 hours.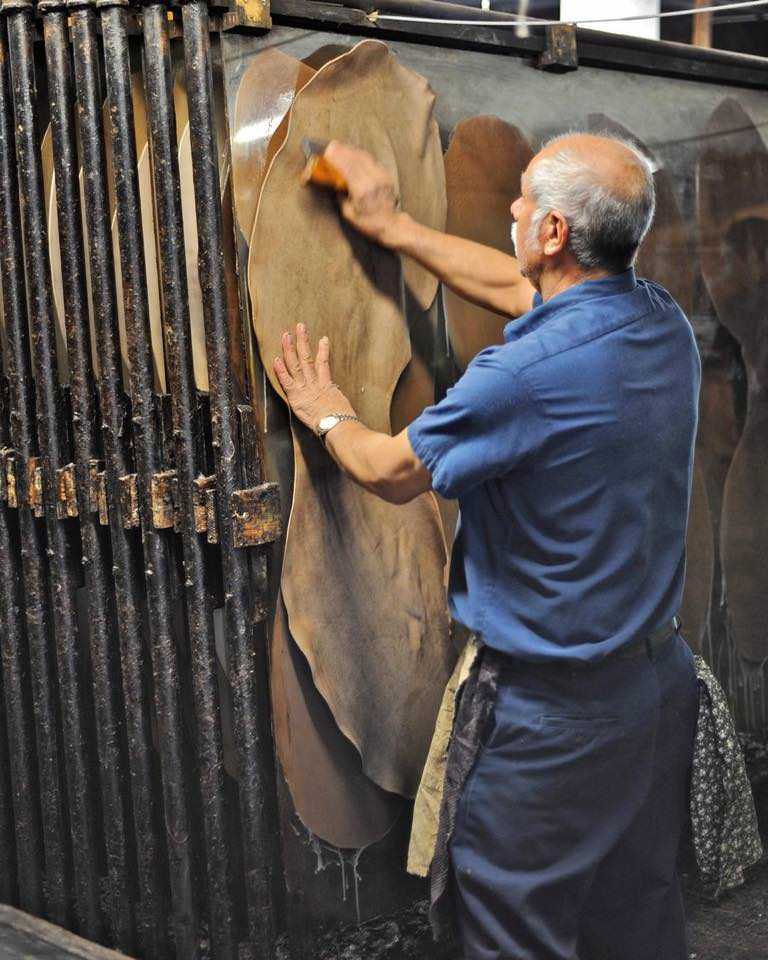 Using the herbal tanning formula and handmade finish process, after deeply absorbing the soft, supple and durable tanning substance, Shell Cordovan is polished and smooth. Shell Cordovan was born for the traditional leather craftsmen. The method of mass production and short cuts cannot completely present the quality and beauty of this premium leather.
Raw Shell Cordovan is valued by the sizes of leather, including: 1, X, 2, 3, 4, 5 or chips. On average, it costs about 1,000 USD/ m2, but normally it is sold in sheets.
Shell Cordovan's special qualities aren't for every person's closet or budget, but they are a cornerstone of classic men's accessories. What shell cordovan accessories do you wanna own?